Lenovo What's Your Idea Of Fun Giveaway Finale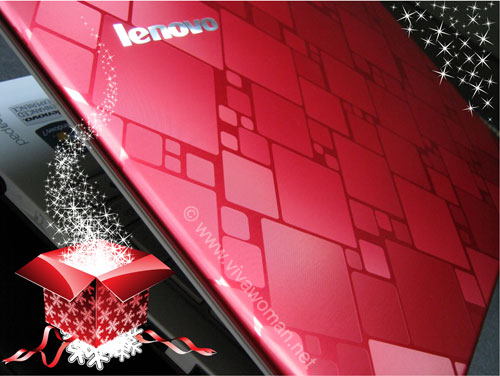 As part of a global campaign designed by Lenovo to make computing all fun and enjoyable, Viva Woman is excited to bring you the grand finale to Lenovo What's Your Idea of Fun Giveaway! While the prize is not a skincare or makeup product, it's definitely a red hot stylish beauty! So do read on to ensure you follow the rules and guidelines. And I hope you've caught the hint that I've dropped on my Facebook page and have been snapping away already with your camera *wink*.
For those who participated in Series 2, do note that all winners have been published on my Facebook page and will be notified via email. Do note that those who have participated in both Series 1 & 2 will get additional chances to enter in today's grand finale! So your efforts can be put to good use.  YAY!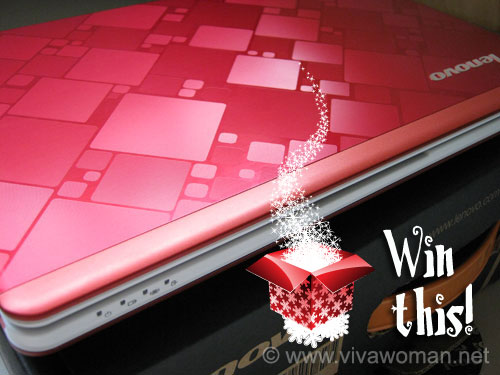 This is what one of you will get to win! A Lenovo U160 Ideapad that comes with 11.6" LED HD widescreen display, an Intel Core i5 Processor and High-Def graphics! Don't know what all that mean? Never mind. Just know that this sexy, red hot laptop with a modern vibe weighing less than 2.8lbs is ultra-thin, super portable and comes with upgraded features for full computing power. More details about the model can be found at Lenovo's What's Your Idea of Fun website. I would love the idea of whipping this out from my bag because it makes such a high-tech fashion statement on the move!
And on top of getting this Lenovo U160, the winner will get to enjoy a complimentary meal together with a partner or a friend at a lovely restaurant, hosted by the Lenovo marketing team as part of an informal prize presentation session in January 2011.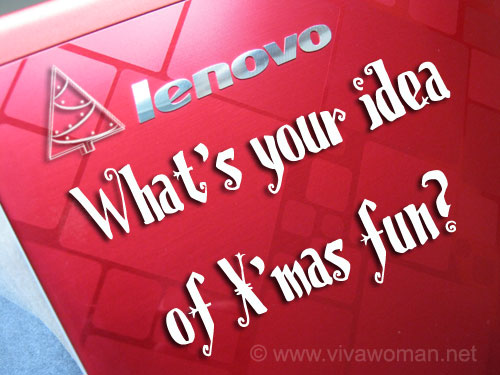 The theme to this giveaway is "What's Your Idea Of X'mas Fun". First, you need to take a picture of yourself along this theme, having lots of X'mas fun. You can add a caption to your picture if you like. Second, you have to post your picture online on Viva Woman Facebook if you're a fan or alternatively, post your picture on your blog or a photo sharing site where I can access easily. Third, leave a comment at the bottom of this post telling me where you've posted your picture or a valid link to your picture.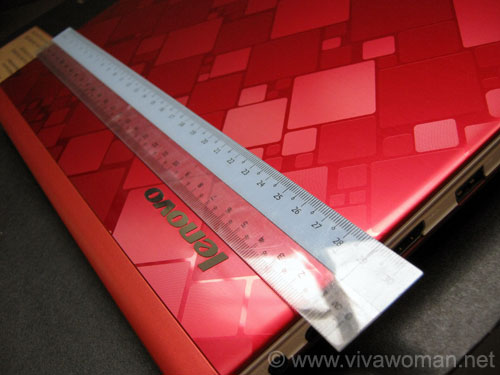 – This is open to Singapore readers only.
– First time participants of this Lenovo series is allowed to enter 1 entry only.
– Those who entered Series 1 are allowed to enter up to 2 entries.
– Those who entered both Series 1 & 2 are allowed to enter up to 3 entries.
– Please provide one comment per picture you post.
– Please provide your name and a valid email address.
– If you have entered in the other series, ensure your details remain the same.
– The giveaway will be opened till 12 midnight SST on 31 December 2010.
– The winner will be selected and notified via email.
– The result will be posted on Viva Woman Facebook page.
– The winner will be announced within 72 hours of the deadline.
– Your entry picture must remain online and visible after the deadline.
– The winning entry will be published on my Facebook or a blog post here.
– The prize item is not redeemable for cash.
Viva Woman will select the winning entry jointly with the Lenovo marketing team. So I am looking forward to seeing all your FUN entries! Start SNAPPING RIGHT AWAY!
Comments