Share: how long do u expect results with skincare?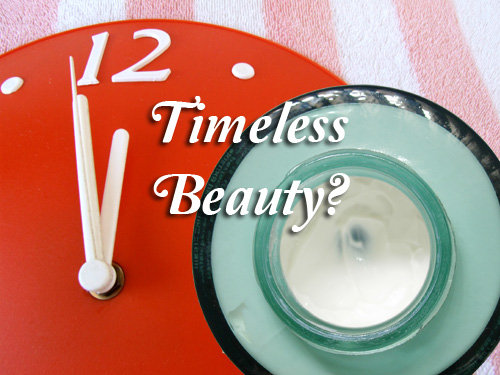 I was reading an article from Personal Care and the author mentioned that if a skin cream that promises results but does not yield noticeable benefit in a week, then we are justified that the promise will not be fulfilled. One week sounds rather short since most clinical trials cite at least 8 weeks of testing but I've also noticed that if the products actually does what it promises, you CAN see a difference in your skin a few days after using it.
Results maybe more temporary for those promising anti-wrinkles
I've noticed this to be true with products that promises brightening, evening out skin tone, depuffing and increasing hydration. As for those that promise to erase wrinkles and promote firmness, well, I say it depends. Sometimes the effects are almost immediate but they are most likely temporary and is gone as soon as you wash off the cream or serum from your face.
Timeline I set for testing products
I thought this is an interesting topic to discuss today. In fact, I was thinking a lot about this because as you know, one of the things I do is to test skin care products for this space. Typically, this is the kind of timeline I set for products:
– Cleansers: two weeks
– Oils, serums, lotions, creams: four weeks
– Treatment products like masks: per usage
– Eyecare: four to six weeks
Checking against promises given
And I always go back to check the promises that the product has given me. If it states that my skin would look radiant overnight, then that's what I'll look for. If it claims that my spots would lighten up in a week, then that's what I'll be checking. Except for eye care products, I actually expect to see some results after using a product for two weeks. And the reason why I give a longer testing period is to see how my skin would adjust for breakouts. For eye care, I tend to give a longer time because I have on some occasions, experienced improvements only after the 3rd or 4th week.
Stuck it out due to initial investment
But of course, the reality is that while we may give a shorter time frame to decide if a product is worth re-purchasing, we usually would HAVE to finish using the product because of the initial investment – unless of course it's really dirt cheap. This is true for me – I forced myself to finish the bottle of GOW Bio-Active Neck Firming Serum even though it did absolutely nothing for me! I stuck it out because I didn't want to throw it away and I couldn't use it anywhere else.  I did however, supplement it with other products.
Your say
So tell me ladies: how long do you expect to see results with the skin care products you purchase? And what's the longest time you would give it? Would you stick to using the product till you're completely done with the bottle or jar?
Comments