Oily hair shampoo can make your hair oilier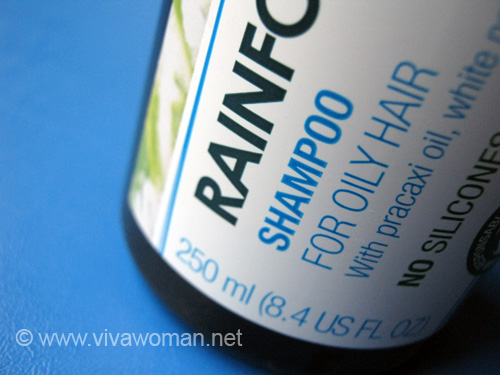 I've been spending more time on hair care these days and recently, I experimented by switching from my usual staple of oily and volumizing shampoos to one that is for normal hair and was happy that it worked well for me. I have a very oily scalp since I was a teen and I've always presumed that I need specific shampoos to address that problem. However, it seems that a shampoo for oily hair can be too aggressive and counterproductive.
Causes for oily hair
First off, oily hair is really due to the overproduction of sebum from the scalp's fatty glands and this can be caused by hormone disturbances, stress, hot and humid atmosphere, perspiration, a diet rich in saturated fat, excessive brushing, over shampooing, over massaging, or constantly running hands through the hair. The hair becomes oily, sticky and unmanageable very quickly and looks horrible. For me, my hair gets oily in a matter of hours and I have to shampoo daily to keep it looking clean. Even with daily washing, I need to use a dry shampoo to keep the grease at bay.
Daily washing strips oil off sebaceous glands
The problem for me was that with daily washing using the shampoo for oily hair, my scalp became drier as it's stripped of all the oil and the sebaceous glands had to release more oil to lube my scalp for protection. The principle is similar as with the skin on our face really and I don't know why I took so long to figure that out. I can only say, probably all that washing over years stripped away some of my brain juice too.
Avoid SLS & silicone-based shampoos
But at the least, I try to stick to shampoos that say they're gentle and avoid those containing SLS. I still go for foaming shampoos but I now avoid those that leave my hair squeaky clean. Hence, clarifying shampoos are not good for my case because they absolutely strip oil off my scalp and hair. I also avoid hair products containing silicones as mentioned in my earlier entry why avoid silicone-based shampoos and conditioners because when used over time, silicone-based hair products coat the hair shaft and seal out moisture, possibly clogging the hair follicles. So what happens is that hair can become flat and greasy with build-up or dry and straw like with a lack of moisture.
Alternate shampoos and treatments
So what I do now is to use a normal shampoo that cleans my hair well on most day and then rotate that with a volumizing shampoo. I'm also adding some treatments for my scalp – including herbal hair rinse and one commercial product that I will review in time.
Comments