Zesty lemongrass buys from Lemongrass House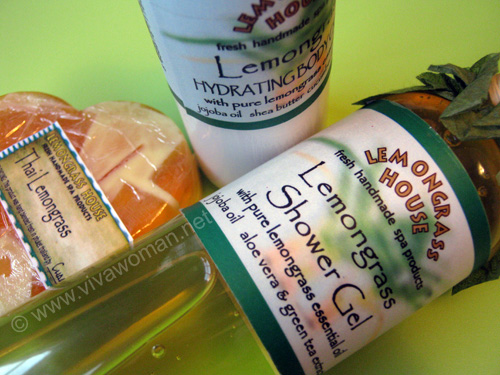 I'm currently obsessed with lemongrass and have recently bought a bunch of stuff full of lemongrass freshness, including the very lemongrass stalks. Today, let me share with you some of my zesty-tangy commercial purchases first – a Lemongrass Shower Gel, a Lemongrass Hydrating Body Cream and a Lemongrass Heart Soap from the Lemongrass House.
Handmade in Phuket
Products from Lemongrass House hails from Phuket in Thailand and each product is hand blended – you can even find the name of the person who hand blended your product on the bottle. I understand that customers can even get custom made products at their stores there. So this is something to check out if you're headed to Phuket! Anyway, their handmade products are scented with essential oils and free from synthetics such as parabens and sulfates. Although they are called the Lemongrass House, they also carry a full range of skin and hair care products in other scents such as Chamomile, Lavender, Rose, Fig Tree, Jasmine, Ylang Ylang, amongst others. Besides the usual range of products such as shower gels, massage oils, body creams body scrubs, after sun care, shampoos and face cream, they also have specialized products for mommies, kids and dogs.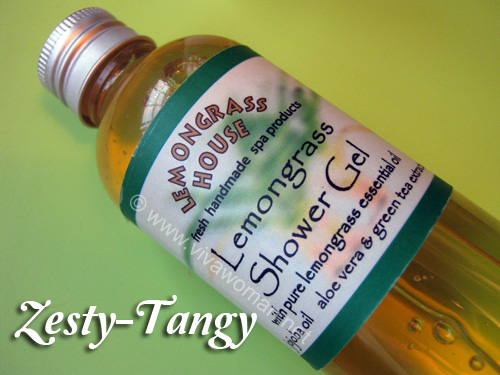 Lemongrass House Lemongrass Shower Gel 260ml S$18
Ingredients: lavender hydrosol, aloe vera, green tea extract, sodium cocoyl glutamate, disodium cocoamphodiacetate, cocamidoprophy betaine, jojoba oil, lemongrass essential oil, cucumber extract sea kelp extract, glycerin, citric acid, grapefruit seed extract.
Oh I totally love this! It's packed full of the lemongrass smell and it's so uplifting! In fact, it reminded me a certain yellow Zest soap that I used many many years ago. It lathers pretty well and I feel fresh after showering in this; no dryness and no tightness either. Lovely stuff and I will definitely be buying this again. In fact, I was told this is selling so well that they have to introduce the 1 litre packaging, which is retailing at over S$60.


Lemongrass House Lemongrass Hydrating Body Cream 120ml S$19
Ingredients:aloe vera juice, aloe vera gel, shea butter, cocoa butter, sweet almond oil, jojoba oil, stearic acid, beeswax, cucumber extract, green tea extract, lemongrass essential oil, vitamin C, citricide.
I like this one as it delivers the lemongrass zesty-tangy freshness in terms of scent too. And despite the ingredients listed, it does not feel heavy on my skin and is pretty light. This is best used on damp skin as on dry skin, or you'll find it a little difficult to blend as the cream dries up pretty fast on the skin. Apart from the scent, I won't say this body cream is exceptionally hydrating and I have to say I find it a tad expensive. Having said that, I do like this product for the feel good factor after application and may consider repurchasing it again.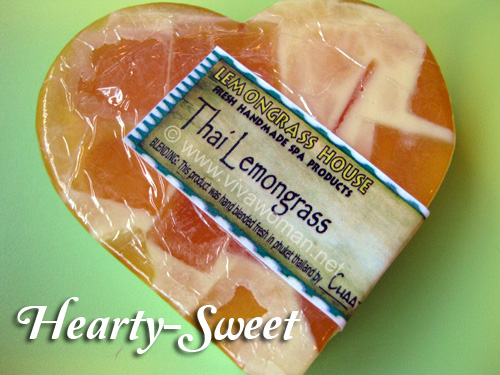 Lemongrass House Lemongrass Heart Soap 120g S$6
Ingredients: aloe vera juice, shea butter, cocoa butter, sweet almond oil, jojoba oil, stearic acid, sodium hydroxide, cucumber extract, lemongrass essential oil, vit C.
This one is totally disappointing as I can hardly smell the lemongrass. In fact, it's barely noticeable even upon a closer sniff; I can only detect a faint sweet scent. In addition, this soap does not lather up well and so there is nothing desirable in this product. Good thing I bought the heart shape size, which is the smallest available.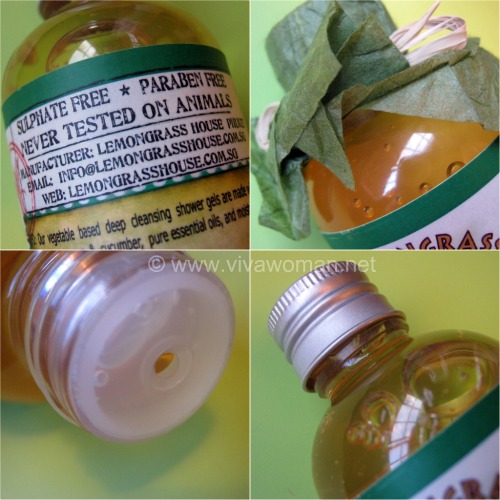 Overall summary
If you're a lemongrass lover like me and prefer your products with less chemical synthetics, then some of the products from Lemongrass House should not disappoint you. They have a couple of outlets located at Liang Court, 313@Sommerset, Parco and Raffles City; I bought these from the outlet at Liang Court and the SA was extremely helpful. Some items appear a tad pricer but the good thing is that the company offers a Customer Loyalty Card for your first purchases over S$30. This membership is free and entitles you to a 20% discount off their products during your birthday month and mine is coming up soon! (#k8SjZc9Dxko#k8SjZc9Dxk) So yeah, I'll be heading back very soon!
Comments