Everyone Soap For Every Body At Everyday Low Price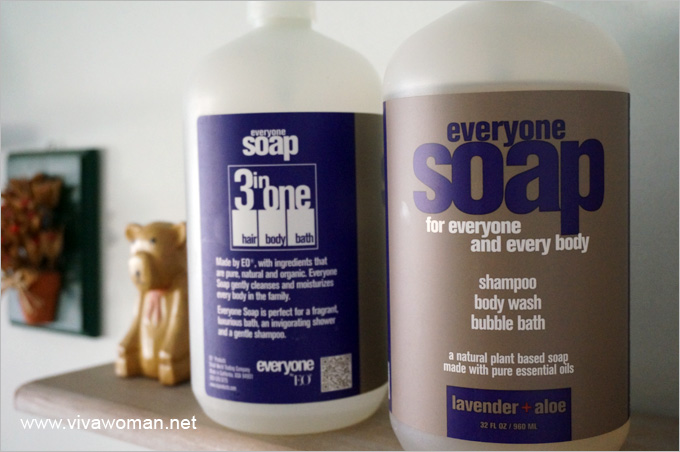 If you're a big user of body wash, you gotta get your hands on the EO Everyone Soap. I am super loving this all-in-one natural plant-based soap that is made for everyone and for every body—so much so that I've ordered my third bottle. I can't believe that the 960ml shampoo, body wash and bubble bath for the whole family cost only US$6.70 or S$8.60. Is that cheap, or is that dirt cleansing cheap?
I haven't been buying a lot of EO products but I actually love EO bath and body products because they all smell great with their signature essential oil blends. This is a range of personal care products created by a family owned and operated, certified organic manufacturer that are natural, gentle, effective, non-GMO verified, and cruelty free. So EO products do not include parabens, phthalates, synthetic colors, fragrances or harsh chemicals. EO products are also certified to be gluten-free.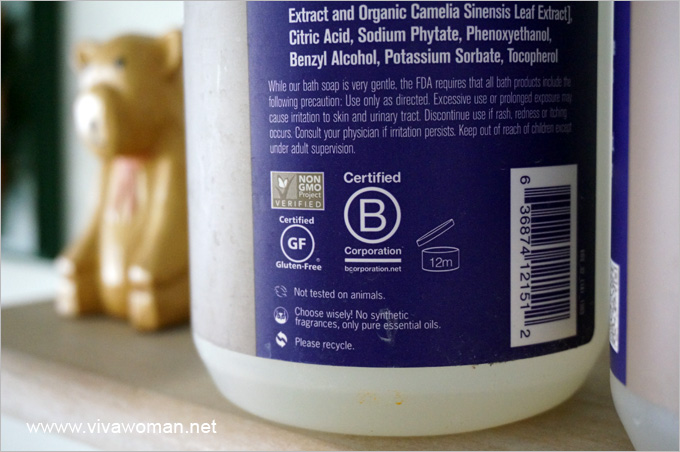 Everyone Soap, Shampoo, Body Wash and Bubble Bath | 960ml, US$6.70
So sometime back, I was shopping for a body cleanser—one that is cheap and good—and I was delighted to come across this 960ml EO Everyone Soap at just US$6.70. I couldn't believe it! The ingredient list looks clean enough for me and it is sodium laureth/lauryl sulfate free.
Here's the full ingredient list: Purified Water, Cocamidopropyl Hydroxysultaine, Sodium Coco-Sulfate, Caprylyl/Capryl Glucoside, Sodium Chloride, Coco-Glucoside, Panthenol, EO Essential Oil Blend [Lavandula Angustifolia (Lavender) Oil, Lavandula Hybrida Oil], EO Organic Herbal Blend [Organic Aloe Barbadensis Leaf, Organic Chamomilla Recutita (Matricaria) Flower Extract, Organic Calendula Officinalis Flower Extract and Organic Camelia Sinensis Leaf Extract], Citric Acid, Sodium Phytate, Phenoxyethanol, Benzyl Alcohol, Potassium Sorbate, Tocopherol
Usually, I don't have an issue with body cleansers but some of them, even those in the natural/organic category, can cause my skin to itch after awhile. So I was worried that this one might, considering how cheap it is. Sorry, but I do have my doubts when products are priced too affordably. I'll be thinking like, "Hmmm, is there something dubious with the product?" Plus I also didn't have much success with some of the cheaper all-in-one black soaps from iHerb.
But my worries were COMPLETELY UNFOUNDED. This one gets two thumbs up from me and that's why I'm already into my second bottle and have even ordered my third! It foams and lathers adequately enough to give my body a good wash. It's not moisturizing though but certainly doesn't dry up my skin either. I love the lavender scent—it's very distinct but not overpowering.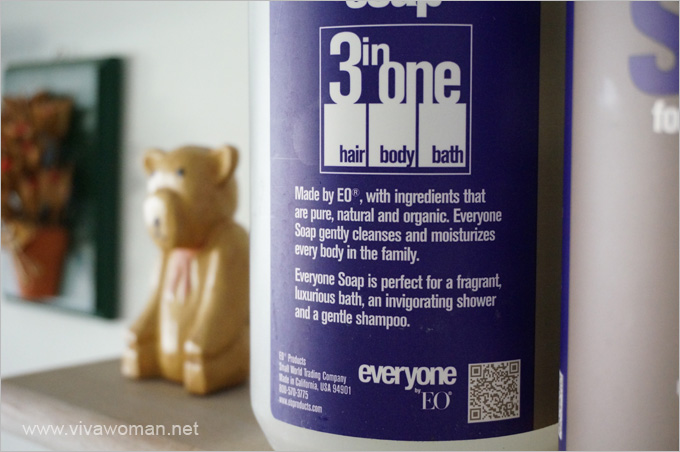 One bottle lasts three months
I began using the first bottle in the middle of July and just finished with it in the middle of October. So that's three month's worth of shower gel which I used twice a day for US$6.70. I still can't get over how affordable this product is. Truly, I think it's one of the best, if not the best value-for-money products I've purchased from iHerb. And if you know body wash, you know how quickly they get depleted, meaning the cheaper they are, the more savings you get!
Okay, this one I'm using is actually the Everyone Soap, Shampoo, Body Wash and Bubble Bath (Lavender + Aloe). But I didn't use it on everyone. I wasn't comfortable having my son use a lavender wash and anyway, he's liking his own Nature's Baby Organics, Shampoo & Body Wash, also available from iHerb. I also didn't use this as a shampoo. Neither did I try it as a bubble bath. But this did double up as an everyday handwash.
Other EO Everyone Soap options
If you're in the hunt for a good and cheap shower gel, check out the EO Everyone range! Besides the Lavender + Aloe one, the Everyone Soap is available in Coconut + Lemon. They even have an Everyone Soap for Every Kid and Everyone Soap for Man! If only they have the Everyone Soap for Every Dog, that would be perfect!
EO Everyone Soap is available from iHerb (click for link). International shipping fees for purchases up to 14 pounds in weight is a flat US$4. Alternatively, you can opt for DHL Express, which is U$8. And if you're purchasing from iHerb for the first time, consider using my promo code below to enjoy some discounts.

EO Everyone Soap, Shampoo, Body Wash and Bubble Bath (Lavender + Aloe)
Comments