BOD Premium Blend Shampoo for soft, silky hair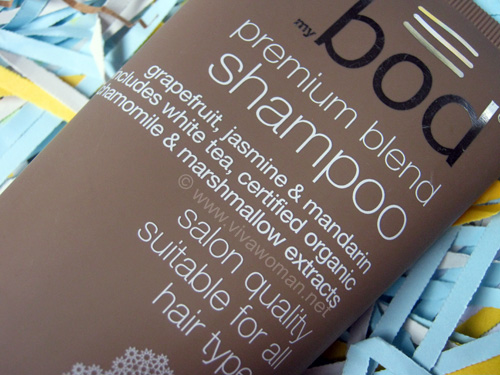 Since discovering that oily shampoo can make my hair oilier, I went on a hunt for a naturally formulated shampoo for normal hair. I decided to give BOD Premium Blend Shampoo a try since I like their BOD White Tea Cleansing Gel and this shampoo is described to be of salon quality and suitable for all hair types. Like the BOD cleanser, this shampoo is made with certified organic ingredients, essential oils and herbal extracts ; it is free of Sodium Lauryl Sulfate (SLS), Sodium Laureth Sulfate (SLES), propylene glycol and parabens.
Ingredients
Water, caprylyl/capryl glucoside*, sodium lauroamphoacetate*, cocamidopropyl betaine*, sodium lauroyl glutamate*, guar hydroxypropyltrimonium chloride*, glycerin*, hydrolysed wheat protein, panthenol (provitamin b5), allantoin*, chamomile (matricaria reticulata) extract**, horsetail (equisetum arvense) extract, aloe vera (aloe barbadensis) extract**, marshmallow (althea officinalis) extract**, white tea (camellia sinensis) extract, jojoba (buxus chinensis) oil, grapefruit (citrus paradisi), jasmine (jasminum grandiflorum), mandarin (citrus nobilis) essential oils, sodium hydroxymethylglycinate*, citric acid*
This shampoo combines white tea, certified organic chamomile and marshmallow extracts with grapefruit, jasmine and mandarin essential oils.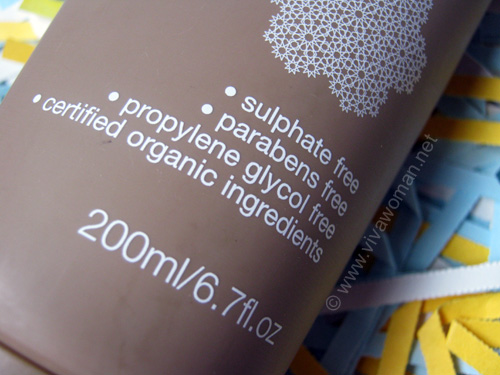 Smell and application
The smell of the BOD Premium Blend Shampoo is slightly citrusy when I first sniffed it but that scent disappears after I started massaging the shampoo to my hair and turns into something rather mild and pleasant – somewhat close to their White Tea Cleansing Gel. Although it is SLS and SLES free, this shampoo can lather pretty well. I found this shampoo very moisturizing and even slightly oily after washing thoroughly. As I'm used to shampoo that leaves my hair squeaky clean, I didn't quite like this shampoo initially. However, I got used to it after just a few days. Because this shampoo is moisturizing, it is even possible to do without a conditioner on my short hair. So it's good as I didn't get the accompanying conditioner. But if you have longer hair, you can probably do with a hair conditioner.
Performance
This shampoo does a decent job of keeping my hair clean, soft and silky. It doesn't give my hair the desired volume but neither did it leave my hair flat and limpy. As a matter of fact, my hair looked less oily overall after using this shampoo. So I can ascertain it is better that I use a normal blend of shampoo than one that is formulated for oily scalp.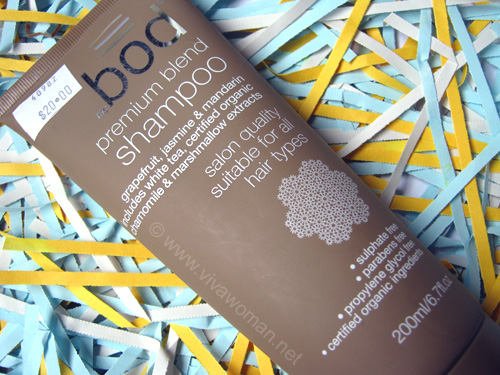 Price and availability
The 200ml BOD Premium Blend Shampoo is readily available at Watsons for S$20. It is expensive by my standard and that is why I took awhile to deliberate before getting it as I didn't want to pay for something that doesn't work well. But good thing it works well and I've grew quite fond of this shampoo. However, having said that, I'm unsure if I'll re-purchase this item. I guess I would if there is a sale; otherwise I will continue to hunt for another holy grail shampoo.
Comments