How can a toner be used to hydrate our skin?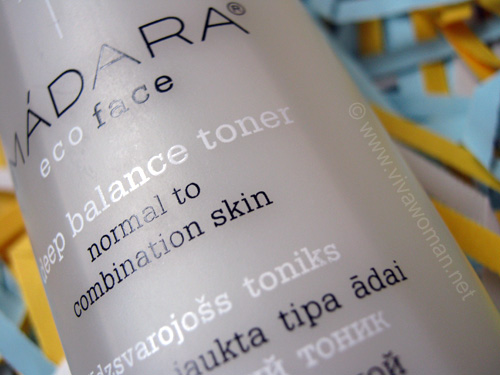 I've always used a toner in my skin care routine as far as I can remember. In fact, I've discussed toners and toning various times on this blog as well. However, I realized that over the years, my reason for using a toner has changed; from one of toning to control the oil production to one of balancing my skin and hydrating.
Old routine:
Using toner with astringent properties
When I started out using a toner, I was using a toner to remove any surface impurities left after cleansing and to 'shrink' the pores. Toners were more like astringents then; I didn't know anything about ingredients but the ones I used definitely included alcohol or witch hazel.
However, as I learned more about how such ingredients can dry my skin and in turn cause more oil secretion, I switched to toners that were gentler in formulation, and started using them to 'prepare' my skin for the next skin care step, which is moisturizing. But initially, I still had very little inkling of what it meant for the toner to be used to more effectively receive the benefits of the moisturizer.
Current routine:
Using toners with humectants
The reason why I've changed my perception of toners can be attributed to new types of toners being introduced as well as more understanding of how my skin works. Many toners today are called "lotions" and contain humectants that help to bind moisture to the skin.
Popular ones include Japanese brands such as Hada Labo containing super hyaluronic acid. Such toners serve to balance pH levels and maintain moisture levels on our skin. There are also similar ones in the market that may contain beneficial ingredients such as vitamins to keep our skin clean, fresh, and balanced.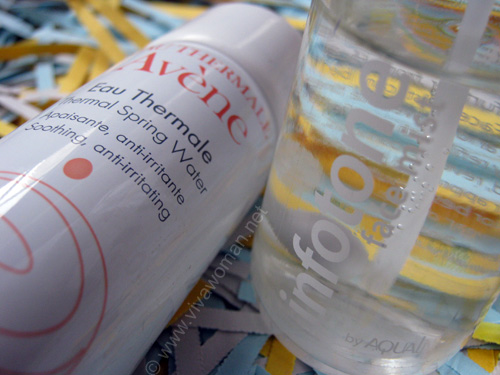 Toners I use currently
So currently, I use face mists to tone my skin. The one I use is the Infotone Face Mist, which is a refillable product containing Squalene, Phytoncide, and Vitamin C, all of which have skin benefiting properties.
Sometimes I turn to the Avene Thermal Spring Water, which is ideal for sensitive, fragile skin because it contains a unique composition of silicate and trace elements that have been demonstrated by over 300 scientific studies to soothe, soften and restore skin's natural balance.
While some have said it is better to use a toner with lower pH level but both products I am using have a close to neutral pH, and yet they suit my skin well as I've not experienced any irritation.
How I use toners as hydrators
So how do these face mists hydrate my skin? From experience, I've learnt that it's best not to apply the toner and just leave it on the skin to dry as the evaporation will cause the skin to become drier.
So I always mist them on my face generously after cleansing, wait a minute or two, before patting them well into my skin. And while my skin is still damp, I apply a few drops of oil before layering my moisturizer in to seal in the moisture. This has been helping to keep my combination skin hydrated and my skin do not get excessively oily (unless the weather is horribly hot) and neither do my cheeks feel too dry.
I've experimented not using these face mists prior to applying my oil and moisturizer (which contains high zinc oxide content that can be drying) and I do feel a difference so I am quite sure they provide a good level of hydration. And because my skin is properly hydrated, it does not secrete that much oil compared to when I was using a toner with astringent properties.
How to choose hydrating toners
Actually, I believe hydrating is the key for most skin type as a toner should not be used to strip the skin of excessive oil but rather to keep the moisture balance so that it neither becomes too oily or too dry. So a hydrating toner with humectants and botanicals extracts would help to provide some level of hydration if paired with the right moisturizer.
I would also recommend avoiding toners containing alcohol denat; one with witch hazel would be better if you really need an astringent product.  Better still, go for a hydrosol such as rose or calendula with milder astringent properties.
Comments