DIY Beauty: coconut milk for hair conditioning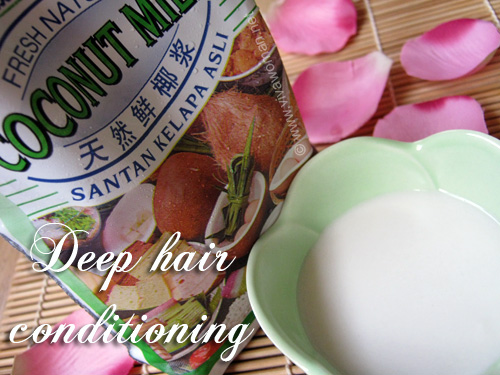 Recently, I retouched the roots of my hair and I didn't opt for the regular deep hair conditioning at the salon. Instead, I decided to use the opportunity to try a DIY recipe at home. However, instead of using the hot oil hair treatment, I decided to try deep hair conditioning with coconut milk this round. I've read about this in many forums and ladies have reported good results using the simple ingredient. Plus, it's so easy as only one ingredient is required.
Protects from UV rays
Coconut milk contains proteins, and hence it is a great ingredient to strengthen hair and help to minimize breakage. I also read that it has properties that protect hair and scalp from UV rays. In fact, I knew coconut oil is great for hair so I suppose coconut milk can't be far off in terms of the benefits too.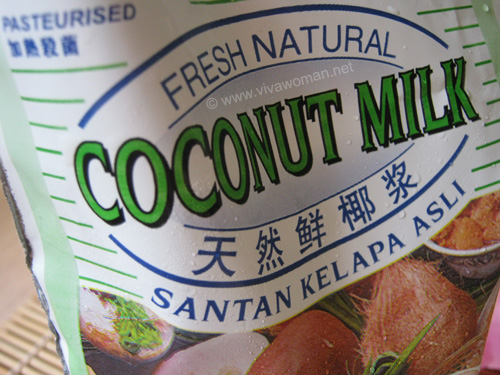 Ready packet coconut milk
Although it is possible to make fresh coconut milk, but to save all the trouble, I bought one packet of fresh and pasteurized coconut milk from our NTUC supermarket. There were two sizes available and I bought the small one since I won't possibly need so much for my short hair.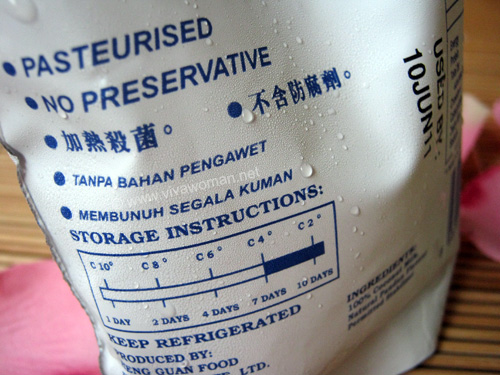 Let soak for an hour
Coconut milk should be chilled when unused and so I use the milk cold on my hair. I wiped about the amount you see in the little bowl all over my dry and unwashed hair. Since this is milk, it is drippy and so I made sure I had a towel over my shoulder when I was applying. Once my hair was soaked with the coconut milk, I pulled a shower cap over my head and left it for an hour.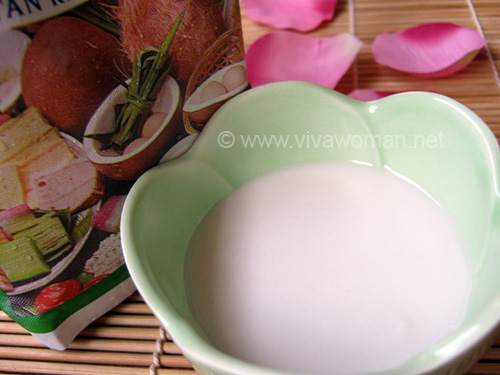 Hair was very soft
Interesting, I found that the milk was well soaked into my hair by the time I started shampooing. I had expected my hair to be very soft upon contact with water but it wasn't really so. However, it was really a lot softer after shampooing, conditioning and blow drying!
For hair loss
I read that coconut milk is great for hair loss too. Just apply to the scalp and leave it for an hour and wash off as usual. It sounds too good to be true but I might give it a try another time. So what did I use the rest of the coconut milk for? For my face and my body! It makes a moisturizing ingredient to wash our skin too, provided you do not mind the slightly oily residue it leaves behind. And I have to say this – coconut milk smells great!
Comments