More on essential oils: different grades and usage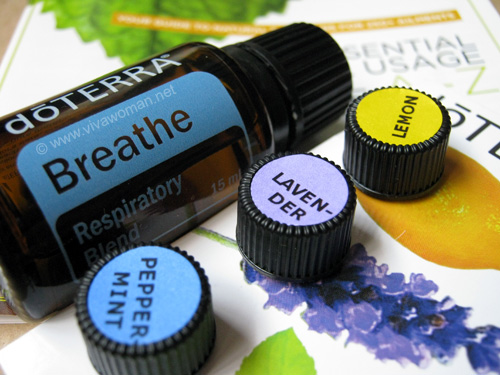 About a month ago, I wrote a post titled tips on using essential oils for health & beauty, in which I discussed how I used essential oils in my beauty concoctions. Of all of the tips I shared, I did not discuss anything with regards to ingesting essential oils. I know it is possible but I've never had the confidence to orally consume any of the essential oils in my stash. Well, last Saturday, I attended a Spa Esprit's Essential Oils Workshop in Beauty Emporium located at Blk 8D, Level 2 Dempsey Road, where I learnt more about the medicinal properties to enhance our well being as well as the different grades of essential oils. I must say the workshop has given me more insights into the world of essential oils although I am still unsure if I have the guts to drink this stuff.
Be careful with the grade used in aromatherapy
Many of us are probably more familiar with essential oils used in aromatherapy, where a few drops of an oil are dropped into a burner or diffuser to create a specific mood. And apparently, this is how the Germans like to use essential oils! However, this is actually not the best way as essential oils are non water-based phytochemicals made up of volatile organic compounds and hence, heat can change the constituents of the oil causing us more harm than benefits. Although most of us would only think about enjoying the scent from the aromatherapy, what we inhale can affect our well being.
Choose 100% pure essential oil
But it is not that we can't use essential oils this way; rather, we should ensure that the essential oil used in aromatherapy is of a pure grade. And this kind of shook me a little as I realized that I haven't really been that particular about the grades of essential oils I buy. Most of my essential oils are purchased randomly from online stores like Garden of Wisdom, iherb or from those mobile carts at department stores. My decision to purchase were always made based on the price point and I'm quite reluctant to pay more as a general rule.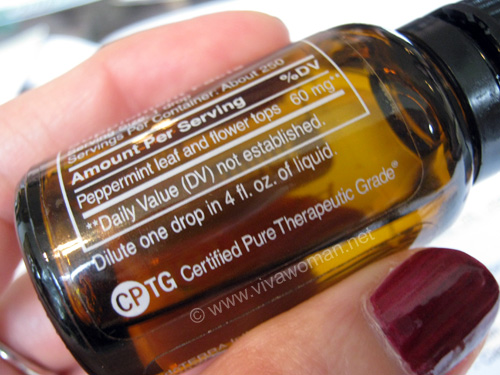 No regulatory standards for essential oils
It seems I should really be paying more attention to the grade during my purchase decision and this is where I'm kind of confounded. I mean, how can I tell? According to the trainer at the workshop, Sweelin Montandon, many products claiming to be essential oils often are not pure aromatic extracts and instead contain fillers and non-aromatic compounds. Furthermore, there are no current regulatory standards for the descriptive use of the "therapeutic grade" for products labeled as essential oils. And I subsequently found out that a 100% pure essential oil will elicit powerful emotional responses and will not be overbearing in any one note but still, that doesn't tell me much as I'm no expert when it comes to recognizing notes.
dōTERRA essential oils are graded CPTG
Sweelin represents this brand dōTERRA and their essential oils bear the CPTG Certified Pure Therapeutic Grade mark, which is really their own internal standards for sourcing and testing 100% pure aromatic botanical extracts using independent laboratory analysis. She's very confident of the brand's quality because their strict standards for purity and potency plus all their oils are sourced indigenously with proper nutritive soil conditions, air quality, weather/moisture, as well as harvested at the right time and carefully distilled. Interestingly, she told us that their citrus essential oils can get stored up to 10 years!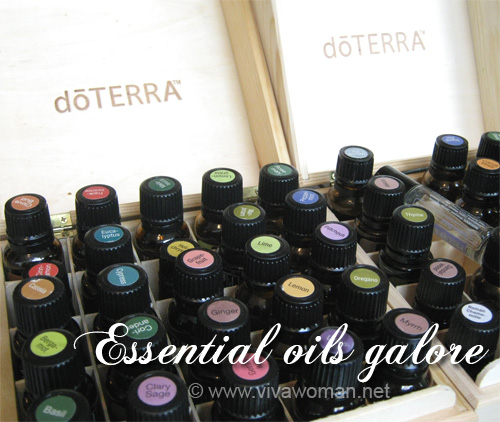 New usage on essential oils I've learnt
So what new information have I gleaned from the workshop about essential oils? Quite a few I must say. Like I can mix some peppermint essential oil in a spray bottle and use that to spray on the back of my neck to relieve heat or using a spray mixed with lemon essential oil to cleanse the environment. Or mixing peppermint essential oil to a glass of water or in a teaspoon with honey to improve digestion. I also gained more confidence about applying essential oils neat to the bottom of my son's feet and am in fact doing so with the bottle of dōTERRA Breathe that I purchased. I've tried applying essential oils neat on the soles of my feet but never to his as I would always mix with some carrier oil because I was worried about burning his skin. However, it seems it's quite safe with most essential oils and because dōTERRA's essential oils are so potent, I only need to use one drop per foot.
dōTERRA special blend of essential oils
Sweelin also mentioned that she's taking their dōTERRA Slim & Sassy, which is a special blend of cinnamon, ginger, peppermint, grapefruit and lemon. This blend is to be orally consumed by mixing a drop or two into a glass of water and that has helped her to speed up her metabolism, suppress her appetite, and cleanse out harmful toxins in her body. It sounds kind of interesting and perhaps I'll give it a try next time because dōTERRA is not cheap. The bottle of Breathe I purchased for my son cost me S$44 and if you get individual essential oils like eucalyptus, it's about half of that price.
Essential oils to fight common infections
Anyway, essential oils can support up to 250 ailments. This is definitely considered as alternative medicine to us but it might interest you to know that in France, many trained medical doctors use essential oils and herbs to fight common infections. It's a very refreshing idea but I'm not quite sure if many would venture so far. I know it would take me awhile to be comfortable about ingesting essential oils. So for now, I'll just keep to the English way of applying essential oil topically!

Comments