Thunder tea rice: great for slimming & beauty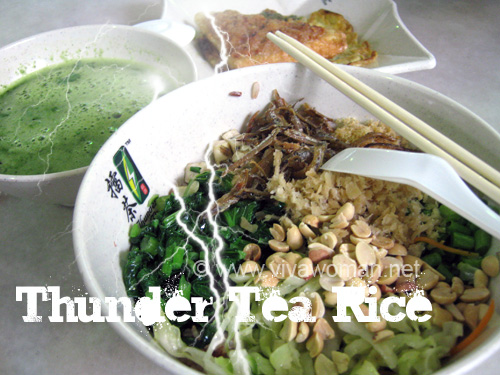 On most Sundays for the past few months, we've been having lunch with my nephew and my bestie. Sometimes, we head to somewhere nice but usually it's food court fare and the selection isn't always great. In recent weeks however, we've discovered something very healthy and yet tasty – the Thunder Tea Rice – which is a signature dish for Hakka families. Surprisingly, my son loves this dish too and although I can't say this is my favorite food for now, I'm glad to learn that Thunder Tea Rice has got slimming and beauty benefits.
A signature Hakka dish
Apparently, Thunder Tea Rice is a simple but iconic Hakka dish usually eaten on the 7th day of the Lunar New Year. You can find plenty of ingredients including diced tofu, green beans, ground nuts, pickled radish and other vegetables mixed into cooked brown rice or white rice and served with tea made from tea leaves, basil and mint. Just pour the tea into the rice and vegetable mixture, stir and indulge! Eating this dish actually provides many health benefits but here, I'll just focus on those that are beauty related.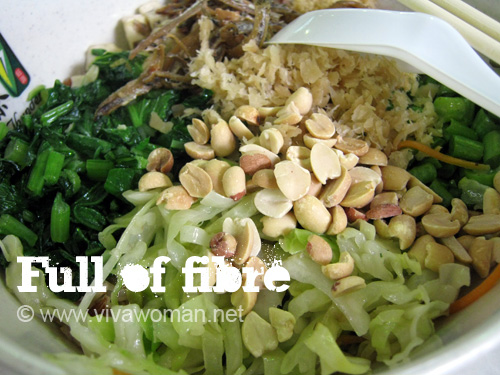 For slimming
Going by the ingredients of herbs, vegetables and tofu, this dish is definitely low in fat and cholesterol. I also learnt that this dish increases metabolism rate and body detoxification as it helps to drain excess body fluid waste. As such, Thunder Tea Rice can aid in slimming and is great for those who need to watch their weight.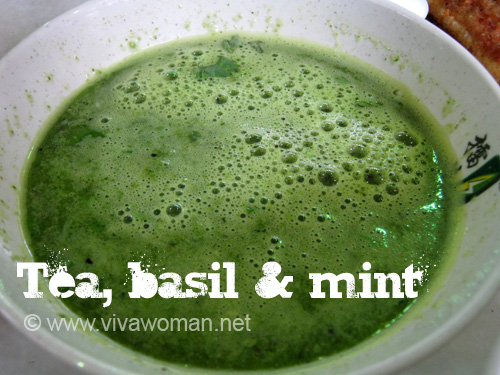 For better skin complexion
On top of improving our immune system, Thunder Tea Rice can also improve gastric condition and ease digestion. As a result, eating this will help to improve skin texture and is particular good for those who are suffering from acne due to a poor digestive system.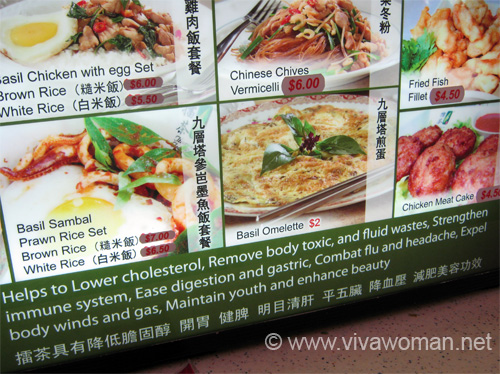 Great for those who eat out often
The reason why I'm blogging about this dish is because I find it a great for those who need to eat out most of the time and want something that can provide health and beauty benefits. It is not an expensive dish; S$4.50 for the Thunder Tea Rice with brown rice. So you can eat this at least twice a week or more if you like. The only problem is it is not available at all the food courts but only at Food Republic in Suntec City or Vivo City. You can also find this dish at Lau Pa Sat Festival Market, Blk 480 Toa Payoh, 328 Joo Chiat Road and 269 Queen Street (check their website for addresses). Other than their signature dishes, which are Thunder Tea Rice, Hakka Tau Kwa, and Egg Omelette, you can also choose from a variety of other dishes in their menu. Personally, I won't mind eating this like once or twice a week but I have to say, the portion served is too much for me.
Comments