DIY Beauty: talc-free lavender dusting powder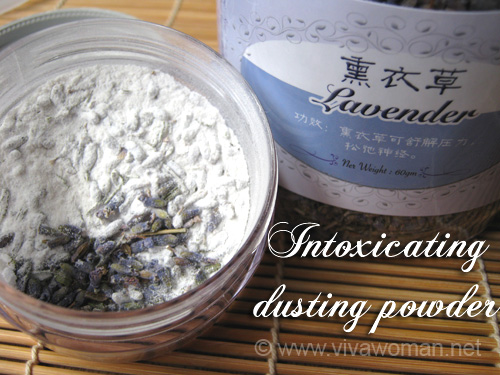 I wasn't a huge fan of lavender…until now. I swear to you that the smell of this can of dried lavender buds is superbly intoxicating and I can't get enough of it. I bought it, thinking that I'll make a drink out of the buds but turned out, I'm trying to use it for every other thing except drinking. So today, I'll show you my first DIY beauty project with dried lavender buds – talc-free dusting powder!
Healthier and cheaper alternative
There are plenty of dusting powder, body powder or deodorant powder in the market but most of these contain talc, which is a concern because they may contain asbestos, a substance known to cause cancers in and around the lungs. Even for those dusting powder that do not contain talc, they do cost quite a bit. But with my DIY recipe, the cost adds up to about S$8 and it's probably worth many tubs of the commercial dusting powder!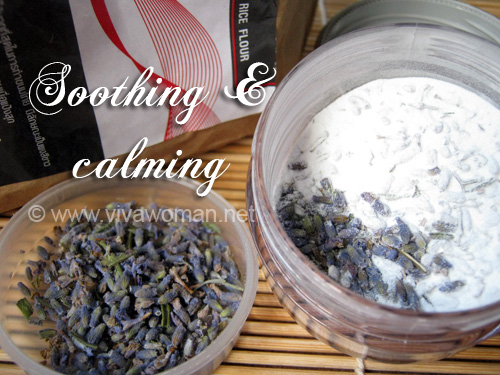 Use of oil & moisture absorbing powder
So this recipe is easy. I use mostly rice powder with a mix of corn starch, both of which are great at absorbing oil and moisture. You can already use the mixture as it is but the thing is, the smell of rice is very strong and it doesn't make for a luxurious or pampering experience. But with a handful of the lavender buds thrown in and shaken with the powder, the scent changes and your experience is brought to a whole new level. Even though the powder isn't exactly silky soft but it's good enough for me and I LOVE IT!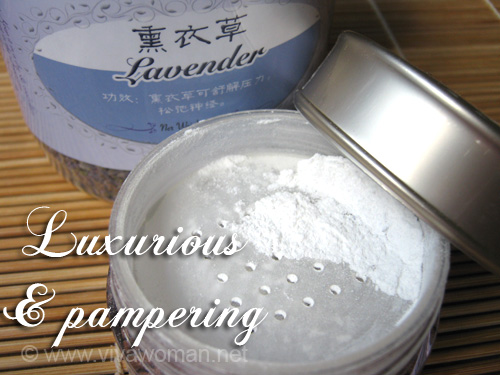 Use it freely any way you like
You can use this powder on your body, on your underarms or even on your foot. I use it on my neck and underarms in the evenings mainly for the soothing scent. It was good that I kept some old loose powder as the container came in handy for this recipe. Oh and I forgot to mention the last time that I got these dried flowers from Hock Hua Medical Hall. This can of lavender cost S$2.50. I suppose there are probably other sources to get the lavender buds in Singapore and if you know, do share!
Comments