Share: the oldest beauty item you still own?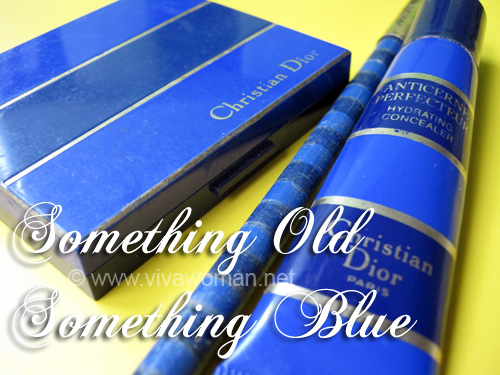 I was trying to clear my beauty drawer the other day and I came across some beauty items that are so old, they should really be binned. Most of these are makeup items and it's not like I took pains to keep them in a pristine condition. Yet, I was still unwilling to part with them; I seem to be emotionally attached to them somewhat or maybe I foresaw that they'll come in handy for a post like that. (#k8SjZc9Dxk.#k8SjZc9Dxk)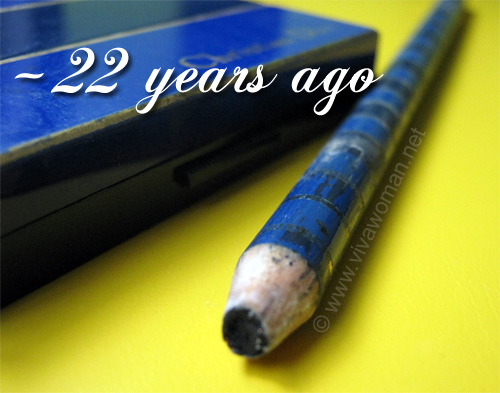 Oldest item – 22 years ago
Looks like I was fond Christian Dior's makeup huh? Well, actually, I did like their lipsticks a lot but I was probably first attracted to them due to the packaging back then. So I got a bunch of their stuff at the Heathrow airport 22 years ago because they were relatively cheaper. However, that bunch of products is now reduced to just this eye pencil.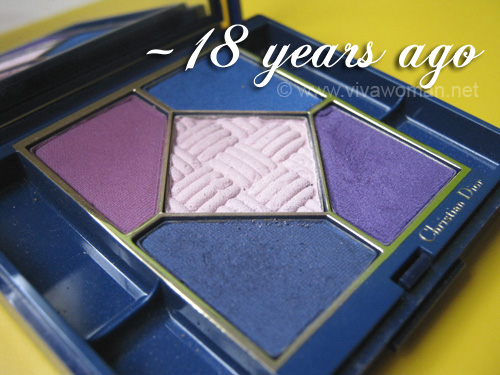 Almost brand new eyeshadow palette
I got this Christian Dior eyeshadow palette in Singapore but as you can see, I hardly used it. I think I just used a little of the purple and blue and the rest are very much in its original state. If I have took some effort to keep this eye palette, it will probably become a collector's item huh?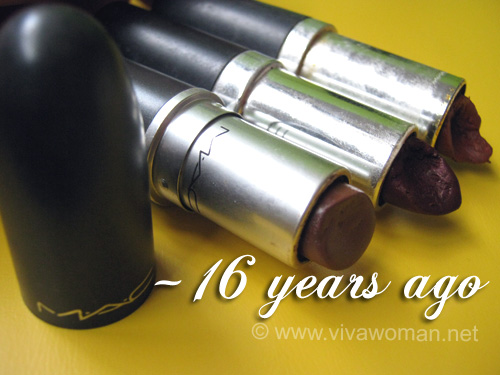 Dark colored lipsticks
It's a shame I threw out the Christian Dior's lipsticks and yet, I kept these. I threw away a dozen of old lipsticks recently and decided to put these away and they now come in handy. I was a fan of MAC lipsticks at one stage of my life. Another one is Philosophy. I realized that most of my old lipsticks are very dark in color back then – I must have favored a Gothic look of sorts! Interestingly too, most of my old lipsticks have a 'hole' in the middle because I was always applying with a lip brush.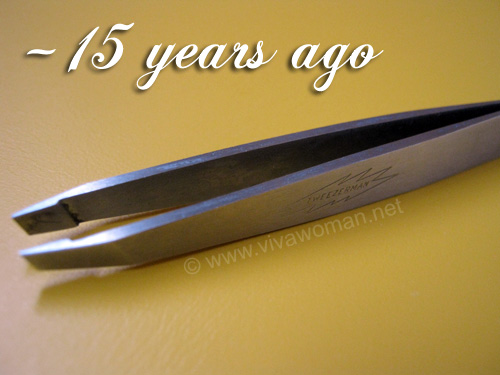 Tweezed my fine hair for over 15 years
Okay, I don't use the old lipsticks anymore for sure but I still use this Tweezerman. It's a gift from my bestie. She was using it and liked it a lot and so she bought one more for me. Although I did think of buying a Tweezerman with a new design, there is really no need to because this old one has been serving me very well.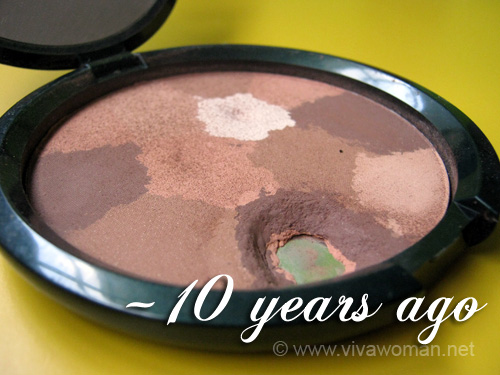 Browns of sentimental value
I kept this brown eyeshadow palette because it reminded me of my ex-colleague's sweet gesture to me while I was staying at her home in UK. She had invited me to stay at her home for a night and this was part of the toiletries she had prepared for me! Although I only used one of the browns extensively for coloring my eyebrows, I kept the set with me because of her kindness and thoughtfulness.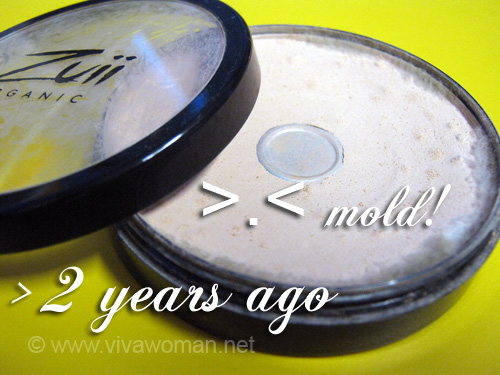 An organic foundation that has mold after 2 years
As you can see, most of my old beauty items are REALLY OLD but yet, apart from the eye pencil and lipsticks, the rest look kind of okay. However, this organic foundation of slightly over 2 years has mold now! But granted, this is organic and the shelf life is way shorter; at least the mold proves to me that no strong preservatives were used. Ha. Okay, okay, I didn't mean for this picture to happen. The foundation was still looking fine up to a few months ago but now, it has found a place in the trash.
Share your oldest beauty stash
So ladies, do you have a habit of keeping your old beauty items, be it skin care, makeup or beauty tools? How old is your oldest beauty item? I always throw away my skin care products but I do keep my sunscreens, not for application, but just in case I want to take some pictures. Heheh.
Comments