Why using toner is more important than you think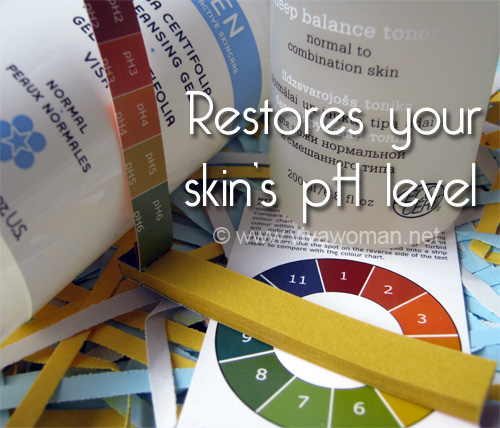 Recently, I got interested with the pH level of my cleansers and toners all over again and have been testing them using the pH strips. If you want to find out how to do this, check my entry on how to test the pH level of your skincare that I wrote about a year ago. So why am I revisiting this topic?
Well, because I know some of you do not use a toner and I want to highlight to you that toners play an important role to correct and restore your skin's pH level so that your skin is better prep to receive your serums and moisturizers. A toner is not like what some claim, a nice to have.
pH imbalance causes skin problems
Ideally, your cleanser should have a balance pH level of 5.5 so as not to alter the skin's natural protective capabilities as normal skin pH is said to be somewhat acidic and in the range of 4.2. to 5.6. A high pH level can cause our skin's acid mantle to break down, while low levels of acid can cause our skin to become over drying.
Moreover, pH imbalance is widely known to be the most critical cause of acne. Hence, maintaining the skin pH at the natural pH no greater than 5.5 is vital to prevent acne, infection, irritation and more importantly, slows down skin aging. So a cleanser that is mild, and free of SLS and alcohol is ideal.
Toner restores skin's pH level immediately
However, given that you still have to wash your face with water, and water has a pH of 7, hence, that can still disrupt your skin's pH level unless you use 'special water' to wash your face.
Sure, your skin will ultimately restore the pH levels on its own but that can take up as much as half and hour or longer. And the bad news for older skin is that it can take up to eight hours to regain its acidity!
Plus, this restoration process would contribute to skin aging over time. So this is where a toner comes into the picture as with the right toner, your skin's pH level is immediately restored to its optimum range.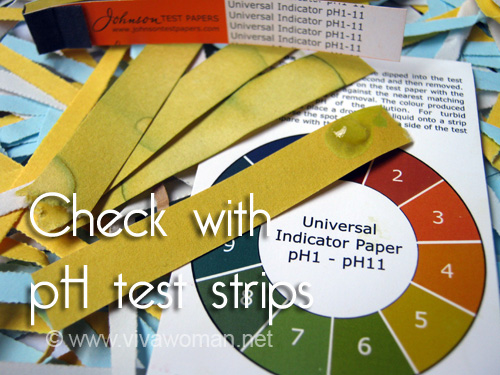 Selection of the right toner
Now that we have established why it is important to use a toner apart from its ability to hydrate our skin, the next question is, what is a right toner? Again, the selection is much like choosing a cleanser and you should pick a toner that is mild and alcohol free.
However, I believe that commercial toners that claim that they are pH balanced are indeed so because it is quite easy to test them using pH test strips, which are easily available at pharmacies. I got mine from Guardian and paid around S$15 for a box and I was happy to note that those toners and face mists I use have a pH of around 5.5.
Test the pH level of your DIY toners
For those who are fond of using your own DIY toners, you might want to take the additional step to verify the pH level of the toner you concocted. Okay, I admit that this is something I did not do with some of those I've tried so going forward, I'll remember to test them with the pH strips.
Comments