DIY wire fashion rings for thin and fat fingers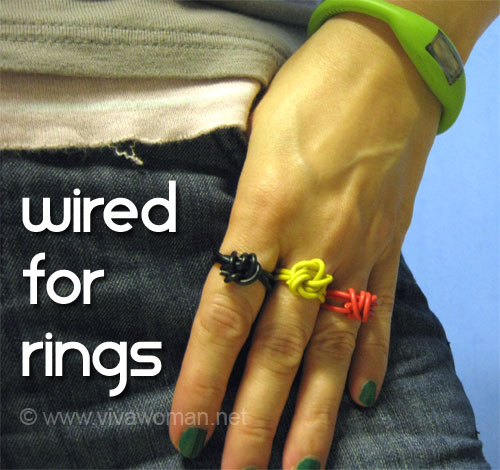 It seems like I might just start a regular feature on DIY fashion. Well, after the first project of DIY t-shirt scarf, necklace & bracelet, I've been hooked since. It's really fun to get creative and I've been scouring around for more ideas, including looking up some books in the library.
Creative recycling
The thing about DIY fashion or some call it reconstruction fashion is, you're really recycling materials and so it's really eco-friendly. Some of the materials are even considered junk, like these that I use for this project.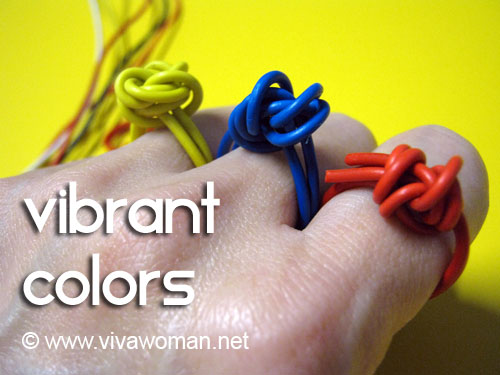 An assortment of colored rings
So this is making rings out of wire cords. The more colorful the wire cords, the better they look. And you can make a bunch of them to brighten up your outfit. It's not time consuming as I made these bunch in just half an hour!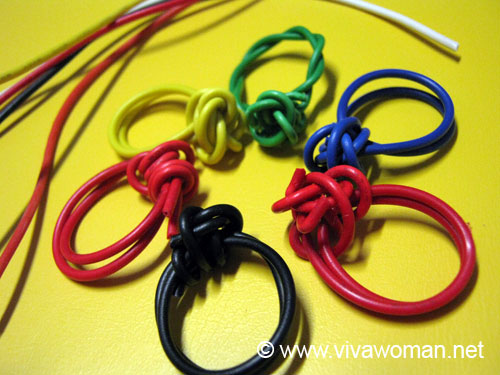 Wires from a dead power supply
Don't you think they're fun and attractive? And they're quite easy to make too! It'll be ideal if you can get hold of long wire cords but I managed to get some 20cm ones from a dead PC power supply lying around. Just snipped them off from the power supply with a pair of scissors and they're ready for some handy work!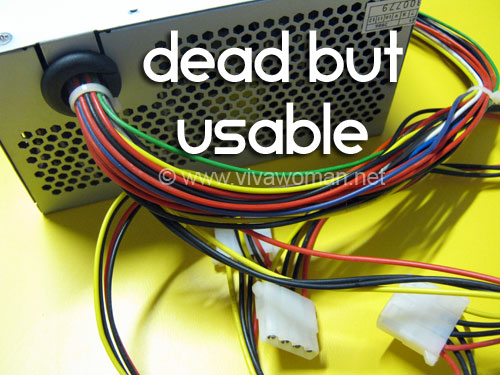 Easy to make
It's easier to work the wires around something round that is shaped like a ring. The closest I found at home was a mini torch and I used that to make the rings by simply tying, twisting, knotting and then more typing, twisting, knotting. I make it sound so easy and it really is!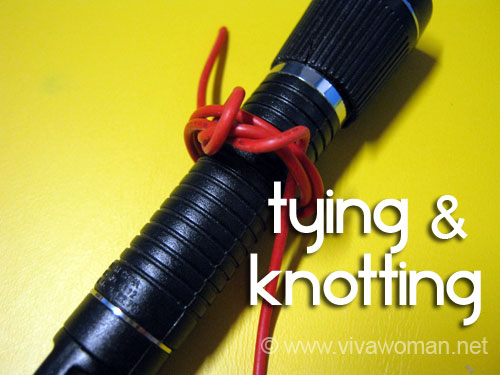 More pictures on Facebook
In fact, it's quite hard for me to show a full tutorial on this because I didn't really have a fixed way of wiring the rings. The best I can do is to show you some pictures on the Viva Woman Facebook Page and you'll probably have a good idea. So check them out there!
Comments