Share: do celebrities influence your beauty buys?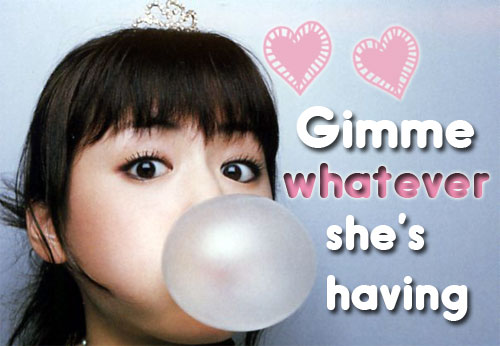 I had wanted to ask this question even before I wrote the entry yesterday but just so Raelynn mentioned in the comments that she could not resist getting a tub of the Nivea Pure and Natural Day Cream because Watsons cleverly promoted the news of Kate Middleton being spotted buying a tub of the cream in London hours before appearing at a star-studded gala charity dinner. News also reported that the Duchess of Cambridge has been buying it for some time and "swears by" the brand, which has also been hailed by Victoria Beckham. According to The Telegraph, "the sighting is almost certain to send the moisturiser flying off the shelves as fans clamour to recreate the young royal's look."
Yes, they get me excited
Personally, such news do affect my purchasing decisions. While I don't get sold by advertisements, but I get influenced by press mentions – never mind that that's probably another clever strategy of product endorsement. For example, I bought the Egyptian Magic Cream because I read that famous celebs use it.  It was the same with the Yves Saint Laurent Touche Eclat Radiant Touch. And recently, I almost tried to get the Rambling Rose Organic Lip balm by Figs and Rouge just because I read that Emma Watson has been given the product the thumbs up. Personally, I'm interested in what's in their bags too and so if you show me a picture of a particular lip balm or handcream in their bag, there's a high chance that I'll dash out to grab that item. Yeah yeah, blame it on my weak right brain!
Hollywood factor
However, I seem to get influenced more by Hollywood celebrities than Asian celebrities maybe because I read more about them. The one Asian celebrity that influences my beauty buys is Barbie Hsu. I think I went out to grab the Kiehl's toner because she mentioned it in her book.
Can you resist?
So are you like me or are you more rational? Is there a particular celebrity that influences you more? But I'll say that I was more impulsive when I was younger than I am now. Hmm…let's see if I can really resist getting that Rambling Rose Organic Lip Balm.
Comments