DIY Beauty: get smoother skin with Bedak Sejuk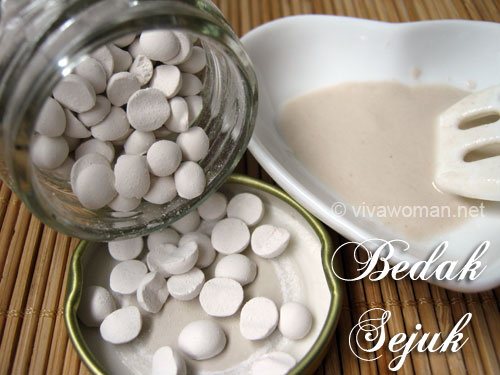 A number of you mentioned Bedak Sejuk in my entry on skin brightening with rice powder and I was curious because I thought I have not seen them. Then Alexandra of My Organic Journey who bought them from Ipoh kindly offered to send me some. *waves* When I received them this week, I realized they look and smell familiar but I just can't recall where or when I've come across them.
Making of Bedak Sejuk
Bedak Sejuk is a Malay name given to rice powder pastilles or rice cooling powder. It is used as a cooling powder for babies as well as when one has chicken box. When applied on our skin, it can provide skin whitening and smoothing effects. These Bedak Sejuk Alexandra bought were homemade using a traditional method. According to her, these were made by soaking clean and high quality rice grains for three months or until they are dissolved. After this, the rice paste is filtered out and then soaked again in clean water but this water is changed every two to three weeks to get rid of the unpleasant smell. I've even learned that it is possible to soak the rice for a year as in the video I've embedded here on the making of Bedak Sejuk.
Fragrance maybe added
The rice paste is then poured into a cone made of pandan leaf or mango leaf and from the cone, tiny droplets of the rice paste are then dropped onto a large clean surface and placed under the sun to dry with pandan leaves for three days or more. During the packing process, they would place the dried pandan leaves or jasmine flowers together to get rid of the bad smell. Alexandra also mentioned that these days, the process is shortened to two weeks and they may include fragrance in the making. And some pastilles may be white in colour because they are made using normal bleached rice and not organic rice.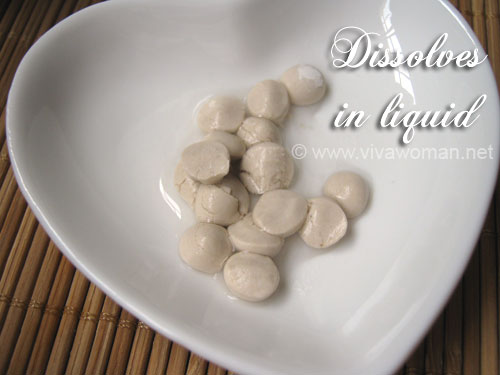 Mix with some water
Bedak Sejuk dissolve easily in liquid and you can easily blend them into a paste that you can apply to your skin. In fact, they are easily crushed even when dry.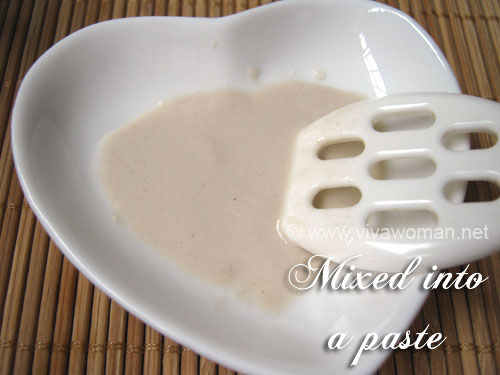 Smell lingers
Compared to normal rice powder that I've used, this one is not so thick when made into a paste. But the smell, oh the smell…they stink all right and the smell actually lingers! So it's quite difficult to use this unless you do not mind the smell. Otherwise, you can mix a little of it with other ingredients like oat flour for example.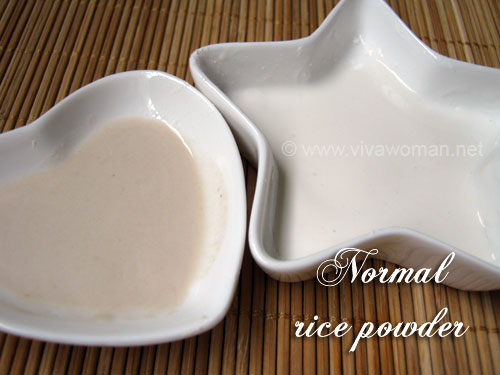 Commercial vs homemade
I guess the commercially made ones will not smell as bad and would be easier to use. But it's kind of interesting to know how rice can be made into a powder to benefit the skin. Maybe I can start to soak some rice for a year just for fun! (#k8SjZc9Dxko#k8SjZc9Dxk)
Comments