Share: do you buy beauty stuff cos they are NEW?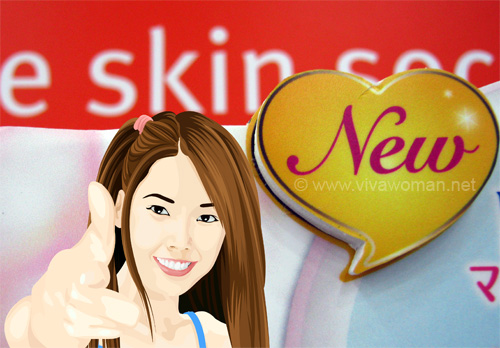 I was reading some beauty blogs last week and was slightly amused because I noted a couple of them proudly proclaiming being the first to try some new products. Okay, perhaps blogging is slightly different because we usually strive to be in the forefront of new introductions but it got me thinking how brands do like to capitalize on the word "new" to attract consumers. Every new product that is launched will inevitably bear some sort of "new" logo on their label or on their promotional materials. Does something new really have more marketing pizzaz?
Early adopters
In the high tech industry, we use this term "early adopters" to describe those consumers who want to be the first to use a gadget. Think Apple fans queuing overnight to get their iPads when the product was first launched! I guess we can also use this term in the beauty industry given that there are increasingly more innovations and breakthroughs, whether it is in terms of ingredients or designs.
Something that is promoted as new attracts attention
Okay, granted that I'm a beauty blogger so chances are, I get to review new products anyway but personally, the word "new" is a bit of a cliche to me because I came from a place where this word was overused. However, something that is being promoted under "what's new" in a web or retail store does get my attention. I will most definitely stop to check it out but I may not necessarily purchase it. I might purchase a new product in a brand I've been using but if the product is a brand new innovation or creation touting new technology or breakthrough ingredients, I usually prefer to wait awhile because I have this tendency to let the other people try out first in case there are any glitches or issues. Of course it also depends on the price point – if it's cheap, then I might not think too much.
I'll wait awhile
Like right now, I'm testing a new gadget that cost something like $490 and it's pretty cool. In fact, I was all excited when I first learned about it. But would I have purchased it myself? I most probably would not do so immediately but wait awhile just to see. Let's not be pretentious; the price point is high and so I do want to be certain that it works well to justify my investment right?
I'm less adventurous
But that's just me. I've never been an early adopter even with high tech equipment or gadgets. I can even wait forever before making a commitment to them. Even though beauty products cost much less, but I'm still not too keen on purchasing a product just because it's new on the market, with the exception of sunscreens maybe. And because I hardly buy makeup products, so I find this whole "newness" has little appeal for me.
Your say
So how about you? Are you excited about new beauty product launches? Does the word "new" get your adrenaline pumping and all excited that you must have the product no matter at what cost? Or you wouldn't even bat an eyelid?
Comments