AFC Japan Collagen Beauty for firm, healthy skin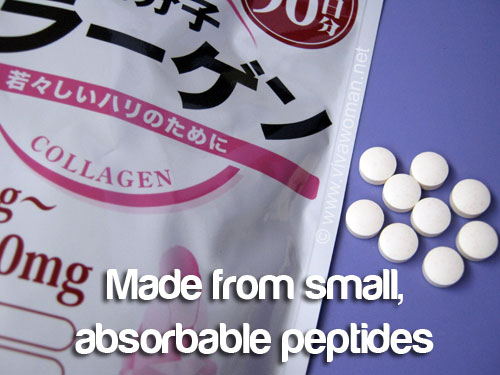 Yes, yes, yes, I have a propensity to eat beauty supplements even though I'm a bit reluctant to admit. I've actually been into them since my late 20s, buying all sorts of skin, hair and nail supplements. But I haven't been all that consistent and stopped taking them for at least a couple of years but this year, they've made a comeback into my life because there are now so many brands on offer and their prices are very competitive. Like this AFC Japan Collagen Beauty is only S$43.30 before any discounts and it's good for 45 to 90 days of consumption!
Aid in collagen production
I was introduced to this supplement by Keidi, a reader and a friend, and have been taking them for around three weeks now. I've found this to be one of the better beauty supplements I've taken for awhile now because I saw my skin firming within a week after starting out on them. While I know collagen supplement works to some extent but they had lesser effects on me years ago. I guess they work better on me right now because my supply of collagen has been depleting over the years and I desperately need some restoration!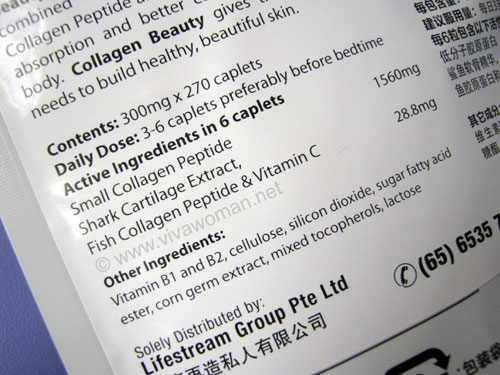 Benefits the skin as well as the joints and cartilage
Now, many doctors and experts have said that our skin cannot absorb collagen molecules through these supplements and that's because these molecules are too large. But I learnt that AFC Japan Collagen Beauty are made from small, absorbable peptides and hence, they can replenish collagen to put the bounce and elasticity back in our skin. In terms of ingredients, this supplement is proprietarily combined with Shark Cartilage Extract, Fish collagen Peptide and Vitamin C and besides promoting collagen production, it is said to help lessen wrinkles and open pores, promote skin regeneration and aid in the repair of scars plus restore skin firmness, clarity and radiance. AFC Japan Collagen Beauty is also said to be beneficial for the maintenance of joints and cartilage and so that's really a bonus for me.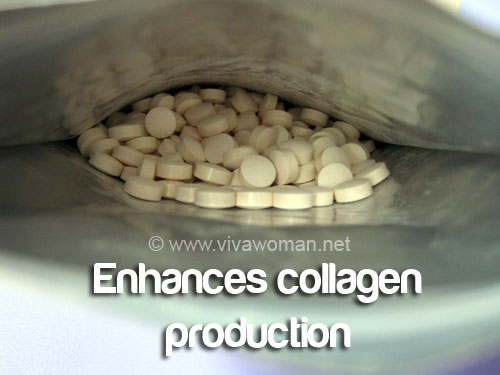 Each pack can last me 54 days
The recommended dosage for this supplement is to take between 3 and 6 per night. I started out taking 5 and then increased to 6. However, I think there is little difference whether I take 5 or 6 and hence, I'll probably revert to 5 so that I can stretch the pack to 54 days. Like I mentioned, I noticed that my skin is firmer and less wrinkled up and I'm quite happy with that result even though I can't detect any clarity or radiance as the product promised. In fact, I already bought the second pack because of the promotional price.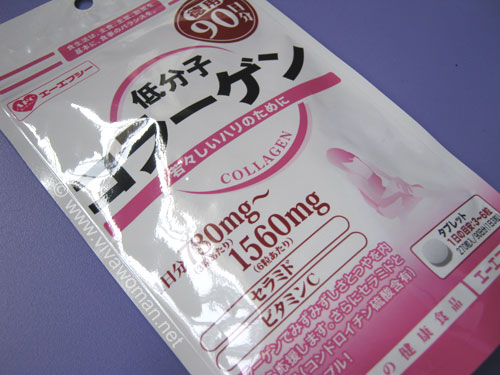 Price and availability
The retail price of AFC Japan Collagen Beauty is S$43.30 but I purchased this at Unity at a discounted price of S$39+ and then I grabbed another pack at Guardian when I saw it on promotion at S$38+. This is probably one of the cheapest beauty supplement I've taken by far. In addition, I like that it is readily available at all the major pharmacies including Watsons. If you want to give this a try, do take into consideration your state of health too because I know that some people can react to collagen supplements such as developing hives, rash, itching, etc.
Comments