4 Highly Raved Beauty Supplements From iHerb That Did Wonders For Others But Not For Me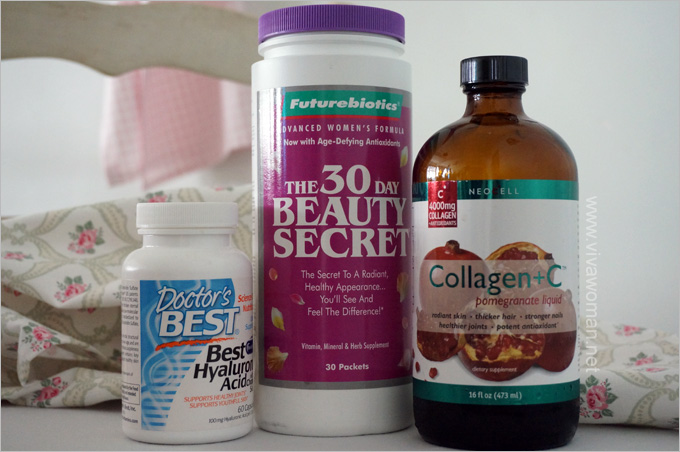 I've been thinking of writing a post about highly raved products from iHerb that did wonders for others but nothing for me for awhile now. But each time I attempted to write it, I felt uninspired because the truth is–I don't enjoy writing negative reviews. Yet, I reckon they might be useful for consumers to get a different point of reference especially when these products are already well reviewed. So come with me as I tell you which highly raved beauty supplements didn't work for me.
When I shop at iHerb for products, I usually rely on the reviews as a gauge. Naturally, the better the products are reviewed by many, the higher the chances of them ending up in my shopping cart. In fact, this was how I ended up with these four products too. But as much as they've well reviewed by many, and as much as I would prefer them to have worked for me, they didn't turn out meeting my expectations.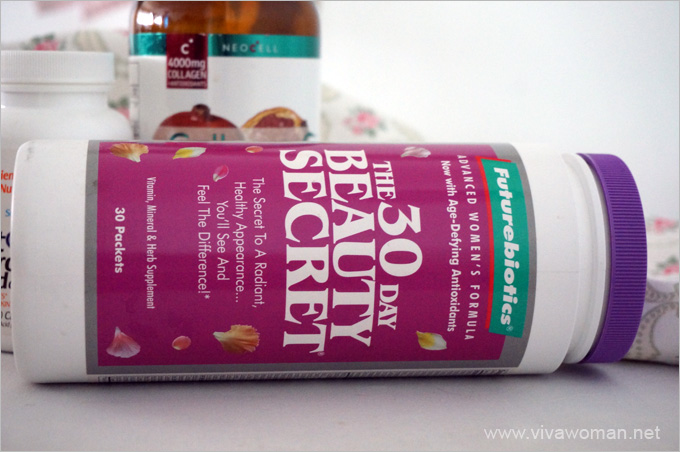 FutureBiotics, The 30 Day Beauty Secret | 30 Packets, US$13.41
Rated 4.2 out of 5 by 191 reviewers
I was so excited about getting this one in part because there was a bit of a "waiting list" for it. Plus with a name like that, it's hard not to want to give it a try at some point. Yeah, I'm a sucker for things like that.
This supplement is described as an advanced women's formula containing age-defying antioxidants, and said to be a total body nutrition leading to a radiant, healthy appearance. I was attracted to it because of the raves I'd read–that this has helped the users with better complexion and better hair especially when nothing else they've tried seem to work.
The secret of this advanced formula appears as an exclusive combination of all essential vitamins and minerals in a special blend of exotic herbs and nutrients including: legendary Chinese royal jelly, dong quai, peony and foti, silica (from horsetail herb), keratin, collagen and gelatin. Other ingredients include Dicalcium phosphate, croscarmellose sodium, cellulose, stearic acid, magnesium stearate and silica. Contains traces of soy.
But this product didn't work for me as when I first took it, I actually had a breakout and so I stopped. I then resume again but the same thing happened and I had to give it up. I also hated that it is a pack of three large tablets which are really ridiculous to swallow.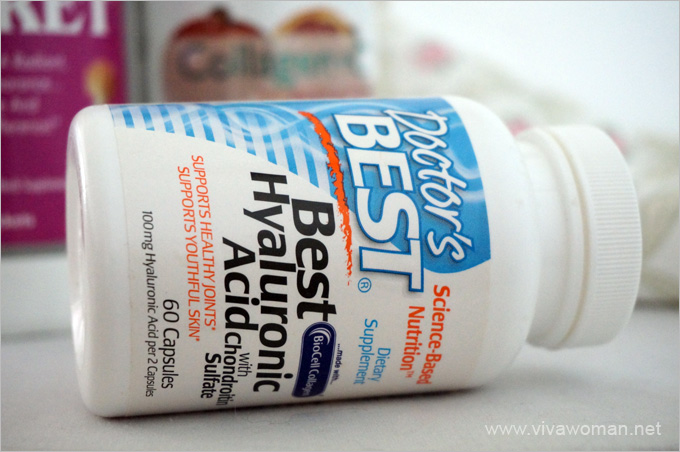 Doctor's Best, Best Hyaluronic Acid | 60 Capsules, US$12.16
Rated 4.2 out of 5 by 1554 reviewers
This is a supplement made with BioCell collagen and is said to support healthy joints and youthful skin. It contains 100 mg hyaluronic acid Per 2 Capsules. Besides hyaluronic acid, this supplement also contains rice powder, gelatin (capsule), magnesium stearate (vegetable source).
I got this because it is highly raved and I wanted to see if hyaluronic acid does anything for me since it obviously did wonders for many others. Unfortunately, I couldn't see any difference to my skin after almost finishing the entire bottle. Neither did I sense a difference it made to my joints. So while this is quite a cheap supplement, it's definitely not something I'll consider repurchasing.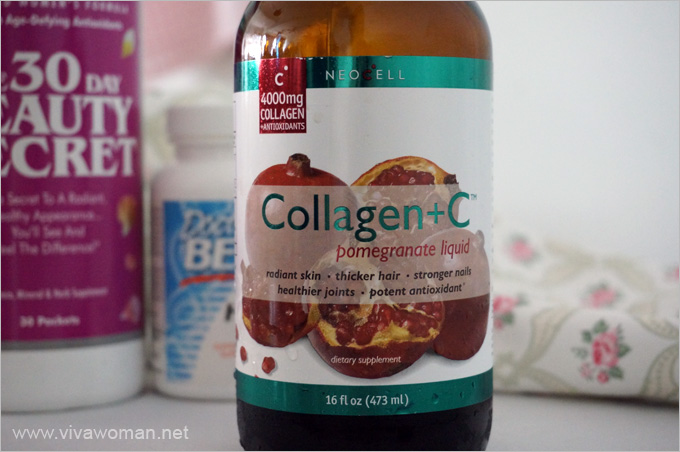 Neocell, Collagen+C, Pomegranate Liquid | 473 ml, US$23.01
Rated 4.6 out of 5 by 43 reviewers
Neocell is very popular for its beauty supplements and after much considerations, I got this Collagen+C Pomegranate Liquid which combines the antioxidant power of Pomegranate and Green Tea, the health benefits of Collagen+C and the absorption benefits of Ionic Minerals. Other ingredients include: Purified water, citric acid, natural flavors and potassium sorbate.
This is not the first supplement I've tried from Neocell. The next one I'm going to talk about is. That is why I took a while to deliberate as I wasn't keen to waste my money yet again. So yes, I badly wanted this one to work for me but it didn't do anything noticeable for me, despite the many raves I'd read from other reviewers.
I took this straight out of the bottle without mixing into any juices or tea. It tasted a bit weird initially but I got used to it. But it's sticky and the whole glass bottle makes this a very cumbersome supplement to take. Eventually, I gave up the bottle even though it still has a quarter of liquid left.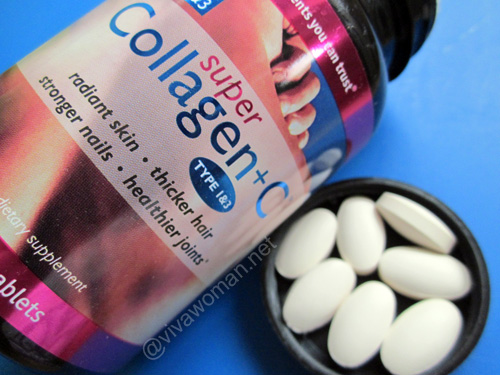 Neocell, Super Collagen+C, Type 1 & 3, 250 Tablets | US$19.17
Rated 4.4 out of 5 by 651 reviewers
This is the first supplement I've taken from Neocell and I've actually reviewed it before. According to descriptions, NeoCell Super Collagen+C is made up of the collagen peptides Type 1 & 3 which support collagen in skin, hair, nails, muscles, tendons, ligaments and bones. Super Collagen+C is enzymatically hydrolyzed, providing an amino acid ratio with a low molecular weight for maximum bioavailability and utilization by the body.
It actually sounds like an amazing beauty supplement and because I was avoiding the powered version, I thought this is a better alternative. And it's so cheap! The bottle of 120 tablets cost only US$10.85 at iHerb!
But it did nothing for me as I could not tell any difference after finishing the bottle. Also, the idea of having to swallow three tablets twice a day is a bit much for me and these tablets tasted real strange too.
Just my experience
So these didn't work for me for unknown reasons but this is my experience and shouldn't be taken as universal truths. Afterall, different people react to supplements differently and I subscribe to the TCM belief that a person's physical or body constitution is unique to each individual and is influenced by different inherited and acquired factors.
Anyway, each time the supplements I try don't work, I'll quickly revert to my trusty AFC Collagen. They always salvage my skin for me. But I'm considering to switch that to Neocell's fish collagen soon. Yes, I'm not giving up on Neocell even after not having results from two of their products. Maybe I'll be blessed the third time?
Before I go, I like to ask you to share your thoughts with me if you have tried any of these supplements mentioned here. Perhaps you've had a better experience and it'll be great to know.
Comments