DIY Beauty: grape juice to delight your skin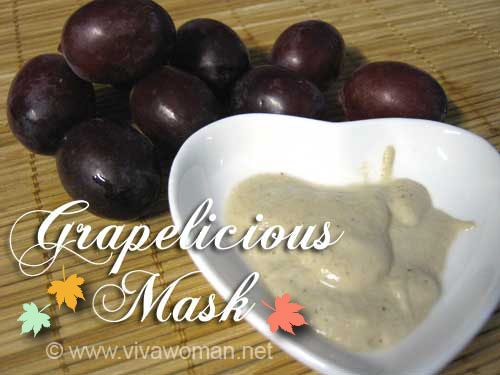 Have you used any products containing grape juice? I've probably tried a handful but I've certainly come across more brands promoting the ingredient, which is renowned for its hydrating properties and promises to replenish our skin with moisture. Since I always have a ready supply of grapes in my fridge, I decided to include them in my homemade beauty recipes after finding out how they can benefit my skin.
Benefits of using grapes in skin care
Grapes contain vitamins: B-complex, C, K, and microelements: calcium, iron, magnesium, manganese, phosphorus, potassium, sodium, zinc. They are rich in antioxidants and polyphenols such as resveratrol, all of which are great to help prevent free radical damage. Grape juice is also able to stimulate metabolism in the skin and contribute to its hydration. Oh, and grape juice contains primarily tartaric and malic acid, although it also has a small amount of citric acid. While it has skin brightening properties, the ingredient can irritate those with sensitive skin due to its low pH level at around 3.0.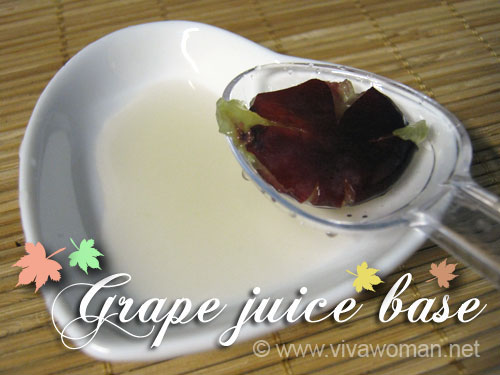 Use it as a base
To extract the grape juice, all you need to do is to press it between your fingers. One grape should yield around one teaspoon of juice and if you squeeze two or three, they can make a good base for any homemade mask. We eat more red than green grapes and so here are some juice squeezed from three red grapes. With this base, I can add some powder to make it into a mask. My favorite is of course oat and rice flour now and so those were the two I used. Just add the flour to the juice, mix them in until you get a thick paste and that's it!
Use it on its own
If you don't want to add anything to the juice, you can use it as it is. Just apply the juice on your cleansed face, leave on for around 10 minutes and then rinse off. You can also cut a grape into half and rub it on your skin for a few minutes after washing your face. Just remember to rinse your face and apply moisturizer afterwards. Because of the various fruit acids it contains, do be diligent in your sunscreen application if you use this ingredient.
Comments