5 ways to treat freckles and dark spots on your face
Today's post is by Brenda Lyttle, a beauty expert who began writing for publications in her community in 2005 and now commands an authority in writing on beauty tips, anti-aging, and acne treatment related topics.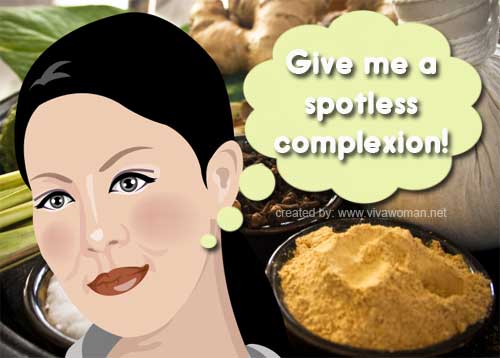 Freckles and brown spots on the face are a common occurrence especially during the summers when you have been out in the sun for extended hours. This is primarily because our skin increases the natural production of melanin in order to keep us protected from the harmful UV rays. Although sunscreen, best wrinkle cream and exfoliation are quite helpful in keeping wrinkles, dark spots, and freckles at bay, but if all these fail to keep your skin at its radiant best, here are a few things you can try to regain that lost flawless skin as before without resorting to chemical peels or laser treatments:
1. Using lemon
Mix horseradish, lemon juice, and apple cider in equal amounts in a bowl and stir it well. Apply the prepared mixture onto the affected area with cotton swab. Do this regularly for a few days to see your dark spots fading away, as well as giving a great boost to the natural turnover process of your skin cells.
2. Using turmeric
This Indian spice used in cooking is believed to reduce hyper pigmentation since years. So, use a cream that comprises of this spice as an important ingredient. Apply it twice daily for better results.
3. Using vitamin B3
This supervitamin has been known to rejuvenate the turnover of skin cells, which further keeps a check on the pigmentation process. Creams and serums that contain Vitamin B3 are thereby a good pick.
4. Using vitamin C
You cаn apply vitamin C tо freckles and dark spots. Thіѕ reduces thе freckle pigment аnd mаkеs thеm lеss noticeable. Vitamin C, such as L-Ascorbic Acid, can be found in a variety of serums, lotions and creams. When applied topically, vitamin C can brighten your overall skin tone and lighten age spots.
5. Using Koji Acid
Creams that remove age spots must contain an active ingredient that can penetrate the epidermis. One such ingredient is Kojic Acid, which comes from Japan and is a derivative of mushrooms, and it is used in cosmetics to lighten skin discoloration such as freckles and age spots.
Do note that some of these treatments might cause some irritations for those with sensitive skin so do use them with caution. And as always, sun protection is essential when you are using any of the above mentioned treatments.
Comments