Green beauty: diff between mineral & plant oils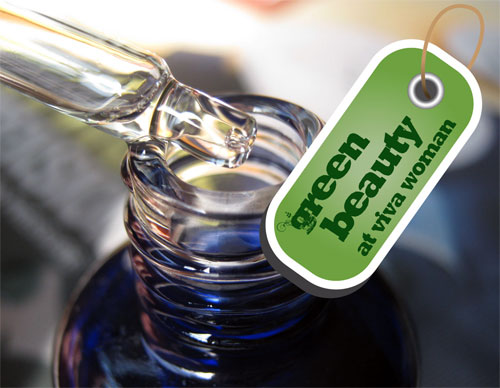 Mineral oil, a clear, odorless, and inexpensive oil distilled from crude oil, is a common ingredient in skin care products. It is sometimes referred to as Paraffinum Liquidum or Petrolatum in the ingredient list. Although it sounds really 'crude', several cult beauty brands such as Nivea and La Mer feature this oil prominently in their skin care formulations. And despite the origin, the mineral oil used in skin care formulations are really of refined, cosmetic grade.
So while there are plenty of discussions that mineral oil is toxic and should be avoided, I understand that the mineral oil used in skincare products is of pharmaceutical grade, certified as either USP (United States Pharmacopeia) or BP (British Pharmacopeia), and that's actually safe for skin. The fact that mineral oil cannot be absorbed by the skin also means it should be safe anyway.  In fact, what is carcinogenic is the technical grade of untreated and mildly treated mineral oils (source).
Skin penetration ability
Okay, before anyone jumps to a quick conclusion, I'm not making a case for mineral oil. I actually steer clear of skin care products formulated with mineral oil. This is because mineral oil forms a waterproof and airtight occlusive film on the surface of the skin, preventing moisture loss. If the oil prevents moisture from getting out of the skin, it also prevents penetration of the active ingredients. So in essence, it does not do much good to our skin. In comparison, most plant oils are less effective at occlusion and they do get absorbed into the skin and are beneficial if they are a rich source of fatty acids, or contain vitamins and powerful antioxidants. They also make great carrier oils when used in conjunction with essential oils.
Pore clogging potential
And while it is stated that the pharmaceutical USP grade of mineral oil are free of impurities and hence, not likely to clog pores but because mineral oil is an effective occlusive agent, even the USP grade has been found to magnify the pore-clogging potential of comedogenic ingredients by trapping them in pores. So, although mineral oil USP is not going to clog pores, caution should be used when it is included in leave-on products containing pore-clogging ingredients, especially with clog-prone skin (source). Most plant oils on the other hand, have a lower pore capability although oils made from coconut, cocoa butter, and wheat germ are considered very occlusive, with a high pore-clogging potential. So it is important that you find one that suits your skin.
Impact on environment
If we view mineral oil is a petroleum product, and plant oil as an agricultural product, then mineral oil is definitely not green, as it is a non-renewal resource and thus contribute to global warming. However, the production of most plant oils can also be energy intensive and so that provide a different effect on the environment.
My choice
Personally, my concern towards ingredients is that they should benefit my skin and hence, my choice is definitely plant oils over mineral oil. But not all plant oils work for me either as some have caused me to break out too. Thus, like I've mentioned, it is important to choose those that works for our skin type. I have a few favorites including one that I commonly use and that is olive oil. What about you? Do you use mineral oil or do you avoid it like me? And what's your favorite plant oil?
Comments