Share: file a police report for an online fraud?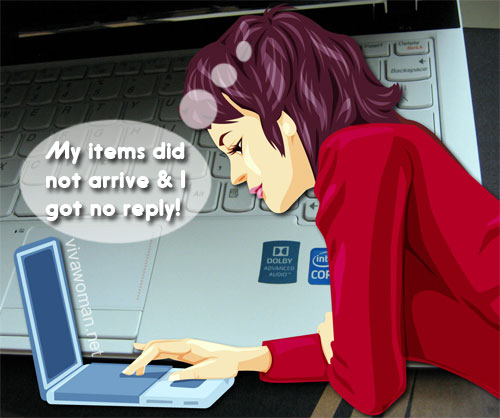 Recently, I had an unpleasant experience purchasing from a local online store specializing in snail cream. What happened was that I've placed an order after seeing their advertisement on Facebook almost a month ago and till today, have yet to receive my item. Well, they did send me something but it was a miserable piece of mask that costs a couple of dollars and not my actual order. And no one in the company bothered to reply me when I queried them about it various times. It was only when I threatened to file a police report that I received a tardy, half-hearted response and even then, they did not take any action. I had to threaten them the second time before they committed on email to send me my item. But I still haven't receive the item and I'm prepared to file a report if nothing comes by this week.
Filing a police report is a hassle
The item I ordered was a soap that costs S$24, which isn't a lot of money and I could have just let it passed. However, I was very annoyed about their poor customer service and the fact that they're advertising heavily on Facebook. I was even more annoyed at their appalling level of customer service for an online store. I am serious about filing a police report if I do not receive anything from them, even though I assume it is a troublesome process. But I've found out that we can file police reports online and that's what I've planned to do. However, knowing how the police works, there would be a string of paperwork to file and some interviews to be conducted and it would be a hassle for a S$24 item really.
PayPal makes refund a breeze
This isn't the first time I've encountered such a problem. The first involved an item worth nearly S$200 and the company didn't ship but insisted they did. Good thing was that I had paid via PayPal and it was a breeze making a claim. So lesson learnt: only order items online if they accept payment via PayPal!
Your say
So question to you today is, have you filed a police report for any online frauds? Or if you were in my shoes, would you file a police report despite knowing the hassle you will encourter?
Comments