DIY Beauty: sea salt water to thicken fine hair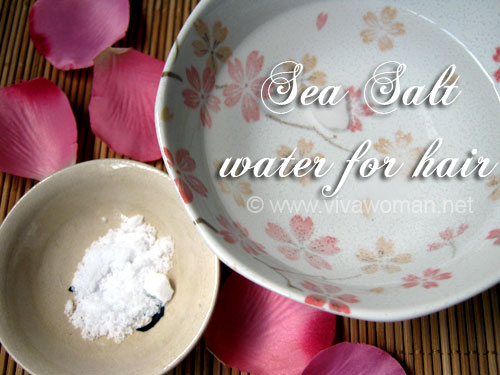 Those with fine, flyaway hair might want to give this simple DIY hair recipe a go! I read somewhere awhile back that sea water is good to thicken hair but since I don't live near a beach, I thought this can be replicated by using sea salt from my kitchen! I'm all for a more natural way to thicken my hair without resorting to commercial products so if you're like me, read on.
Sea salt for volume & control
It seems that sea salt water can give our hair some volume and control. In fact, I understand it's great for to make wavy hair wavier than normal. But given I have straight hair, and so I can only try this for volume and control. I've taken the sea salt water for a couple of rinse so far and it indeed does what it promises! My hair feels thicker and easier to tame and style. I am kind of loving this except that I also know that using too much salt on our hair can be drying.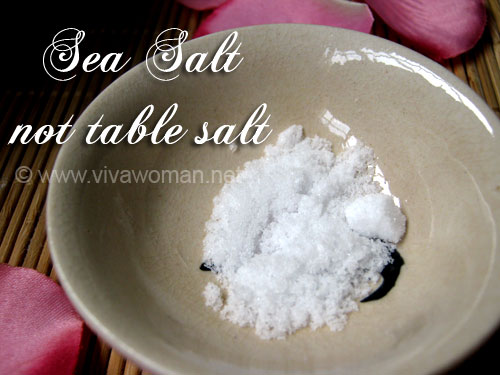 Not table salt
The recipe is so easy. All you need is sea salt. No table salt please. I mix about one tablespoon of salt with 300ml of water. Well, I've found out the more salt there is in the water, the better the effect. And I use this as the last rinse after I have given my hair a proper wash. Another way to try is to contain the sea salt and water into a spray bottle for styling purpose. I haven't tried this because the rinse works better for me as it's totally fuss free. But I suppose a spray bottle will suit those who want to make their wavy hair wavier as a spray bottle makes styling more convenient.
Cost saving
I understand that some hair products that promises volume or wave actually contain sea salt but well, I suppose they'll cost at least $15 or more. So instead of forking out that kind of money, why not just give this a try? It certainly worked for me!
Comments