DIY Beauty: olive oil and egg white anti-wrinkle mask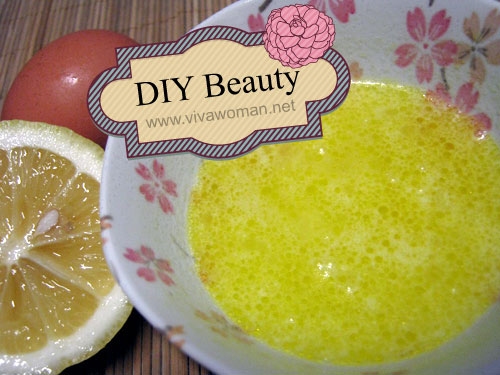 How about trying out an anti-wrinkle homemade mask that can brighten your face, tighten your pores, and moisturize your skin? It's easy to make, cost you less than S$2 and you will even have more than enough to use it on your neck and all over your body. And if you like citrus smell, this one is definitely right up your alley too!
Benefits of using egg white
I found this homemade beauty recipe in a Chinese book and it looks simple enough to attempt. While eggs are great ingredients in homemade beauty remedies, I don't use them as much. If you know raw eggs, you know the smell isn't exactly THAT appealing. But smell aside, I do like what eggs do to my skin. The proteins in the egg white in particular are great to tone and firm the skin; helping to reduce the appearance of pores on the skin and giving us smoother looking skin, even though it's temporary. Besides acting as temporary face lift, eggs are also great for cleansing purposes and can draw quite a lot of impurities if you use it as a mask.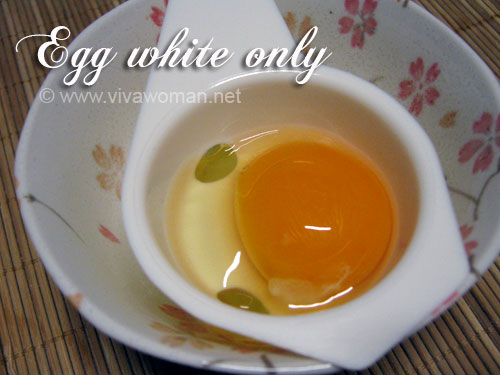 Actually, the color of the mixture should turn out much lighter and it seems from the picture that the egg yolk was included but no. The yellowish color probably came from the pulp of the lemon. Anyway, here's all that you need for this simple DIY beauty recipe:
Ingredients
– 1 egg white
– lemon juice from half a lemon
– 1 tablespoon full of olive oil (reduce if desired)
– 1/4 teaspoon of salt
Directions
Mix all the ingredients well together. After cleansing your face, spread this mix on your face and neck. Leave on for 10 to 15 minutes until it dries. Rinse with lukewarm water. Follow with your favorite facial products.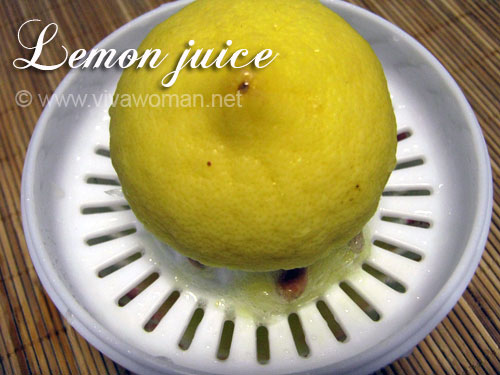 Unsuitable for sensitive skin
This face mask is not suitable for sensitive skin. If you are acne-prone, do note that egg white can draw out impurities real quickly so use this with care. Most other skin types would benefit from using this because the olive oil moisturizes skin while the lemon and salt lightens and brightens. Besides experiencing a temporary facelift, my skin tone was brightened and face felt pretty well moisturized. For those who dislike the oily residue from the olive oil, you may choose to reduce the amount of oil used.
Comments