DIY Beauty: Dorami-chan's all-purpose moisturizer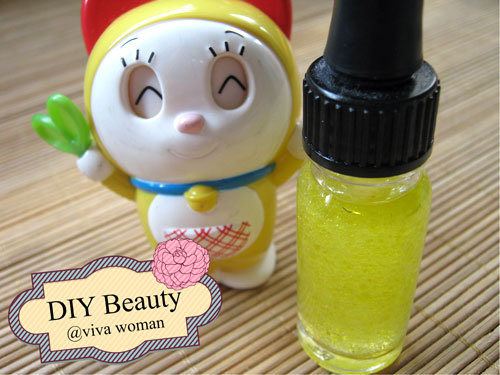 My son and I love Dorami, the little sister of Doraemon. Don't know who is Doraemon? Oh, never mind. But that's Dorami, the little yellow figurine you see in the picture. And today, she's going to introduce you to her new all-purpose natural moisturizer. Yes, all-purpose and you can use it on your face, your body or just your hands.
Aloe Vera is a great skincare ingredient
A good moisturizer I've learnt, should contain both water and oil. So in place of water, the main ingredient in this moisturizer is Aloe Vera, a common base widely used in skin care products. Because the extracts contain many active components including vitamins, minerals, essential amino acids plus enzymes, Aloe Vera is great for healing, soothing, and moisturizing. Even though it is said to be a humectant, I don't really like to use this ingredient on its own because I actually find it tightens my skin too much. But it does make my skin soft and supple afterwards.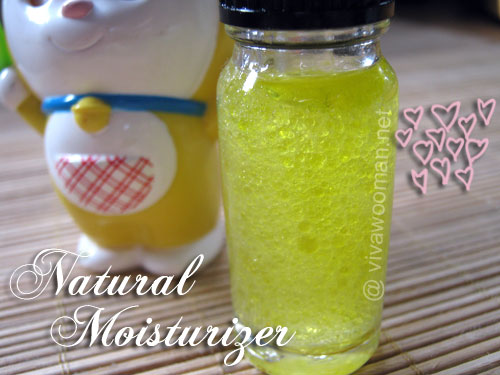 Mix with olive oil
For this recipe, I added equal parts of pure Aloe Vera gel and olive oil with one capsule of vitamin E. The mixture is about right for moisturizing and I don't feel it makes my skin too greasy. The smell of pure Aloe Vera gel isn't great and so if you like, you can add a few drops of essential oil of your choice. I made a small bottle of it to use it for my hands but this is great for various moisturizing purpose as well.
Best stored in dark bottles
The Aloe Vera gel may sort of settle down after awhile and when that happens, just give the bottle a gentle shake. Oh, storage for natural ingredients are best in dark bottles but for the purpose of picture taking, I have it in a clear bottle here. Anyway, this clear dropper bottle is useful too.
Comments