Share: give or receive unsolicited beauty advice?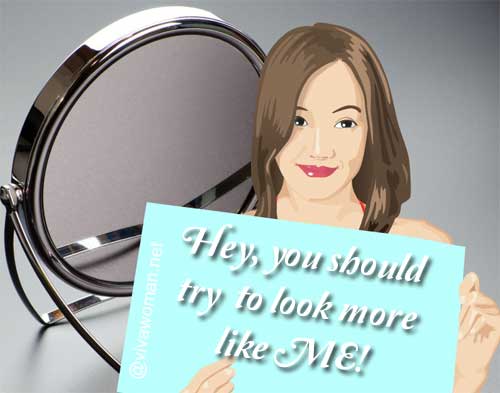 Just the other day, someone whom I hardly know started asking if I was feeling unwell. I was perfectly fine, just a little sleepy maybe. But this woman wouldn't give up. She started suggesting to everyone around us that I wasn't looking well because my face was too pale or in her words, "too white". I smiled and turned away, not keen to pursue any further conversation with her because I didn't want to have to retort that looking white is better than looking yellow like her.
This wasn't a case of giving beauty advice, but it was an unsolicited remark that I did not welcome. In fact, I typically don't appreciate people telling me what I should do to my hair or my skin unless I ask for their opinion. But many a times, I have people telling me how I should style or cut my hair and I'm like looking at theirs and wondering why I should even be listening to their comments. The worst unsolicited advice I've ever received so far is a lady telling me eons ago of how I should be smiling more in order to attract men!
Personally, I prefer to keep such opinions to myself unless I'm asked although there are times I feel a strong urge to walk up to perfect strangers to tell them how they can possibly deal with their acne. Well, I've never done it though simply because I think it's impolite. And then there are times I wish I can tell some young people that they should take care of their personal grooming like using deodorant or a proper mouth wash. Some of them do need such advice quite badly. Again, I just can't bring myself to do it. While I'm in a position to give them advice but bringing the matter up to all is inappropriate and singling the ones who need them would be too sensitive. However, I also remember how I appreciated a similar advice from an older colleague while I was 17 years old. It was an unsolicited advice but yet, it helped me so much and I was ever thankful to her for bringing the matter up.
So what do you think about giving or receiving unsolicited beauty or grooming advice? Is it something you would do or appreciate?
Comments