Scarves that double up as necklaces & lariats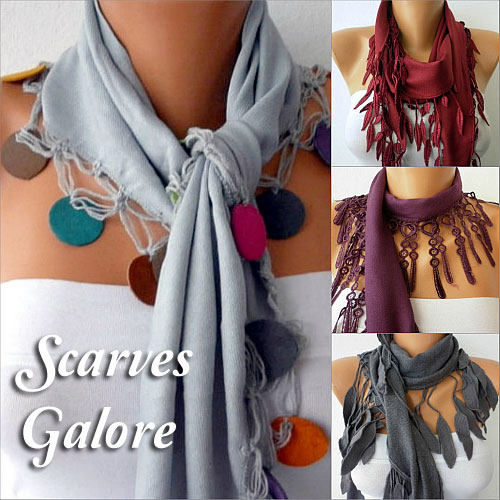 I love scarves and these from Turkey caught my eyes with their unique designs. They're called pashmina scarves at the online store but looking at the price and the description, they appear to be really just cotton scarves. Still, I love the versatility because they can double up as necklaces or lariats with their interesting edges. And there are plenty of designs and colors to choose from – many of them are marked as handmade too.
The online store, dubbed Fatwoman & Anils, is currently having a sale and some of the scarves are going for as low as US$9.90. Actually, I almost clicked "add to cart" until I saw the shipping charges. If you're located in US, you might find the US$6 shipping charges more reasonable; I find it hard to justify paying US$8 just to have a piece of scarf shipped to me. So for now, they go into my favorite folder and my Pinterest board.
Comments