Beauty Fun: excuse me lady, are you a walking carrot?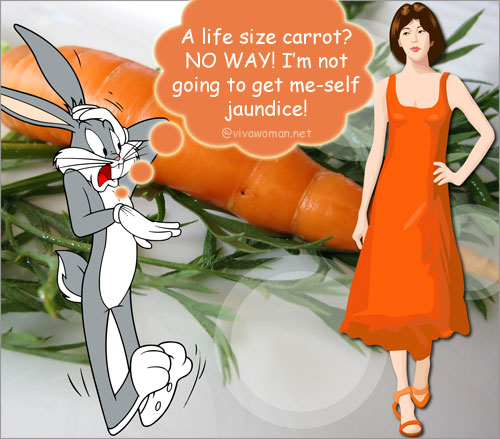 Hey, move over apples and pears! It's time to bring on the carrots! And we're talking about life-size carrots in the form of women, literally speaking. Why? Because a certain Dr Class Ingram said so in his book "The Body Shape Diet", in which he described women with long and thin bodies as carrots. Apparently, a woman who fits the description of the orange vegetable comes with a pouch below her belly button, a receding chin, and a narrow and pointy head. She also can be recognized by her fine, straight hair and her index fingers, which are longer than her ring fingers. And she is definitely unlike her apple counterparts with their roundish figure, squared heads, or her pear peers who are narrow at the top and large at the bottom with enormous buttocks.
Sounds insulting yeah? Well, don't take it literally and you'll feel fine. I thought it's kind of fun to take a look at these new body shapes in the form of fruits and vegetable from this cute graphic taken from visual.ly. Well, more variety than just the hourglass if you ask me.
Have you found anything that fits the description of your body shape? A butternut squash? A pear? An apple? An aubergine? A broccolli? Or a carrot? I'll say I fall close to the looking like a pear. Minus the ENORMOUS buttock!
Comments