Family-friendly Original Sprout products & a giveaway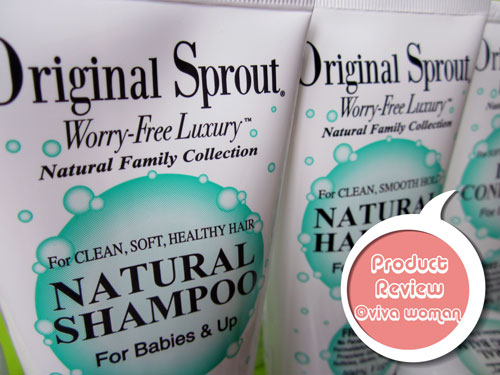 A new category titled "Mom & Kid" has been created because I realized that I've actually been reviewing quite a number of baby products that are also suitable for adults. Like today's review is a new addition to the category because this range, Original Sprout, is definitely a family-friendly range as they are stated to be formulated for babies and up! (#k8SjZc9Dxk_#k8SjZc9Dxk)
Worry-free range
Original Sprout hails from US and the formulations are said to not contain natural or synthetic ingredients linked with estrogen & hormone disruption, cancer & autism such as Phthalates, Dioxanes 1, 4, Sulfates, Parabens, Lavender or Tea Tree Oils, Clove, Soy, Mineral or Petroleum Oils, Placenta, Synthetic Colors & Titanium Dioxide or Nanoparticles. All products are also free of insect attractors such as honey & soda fragrances.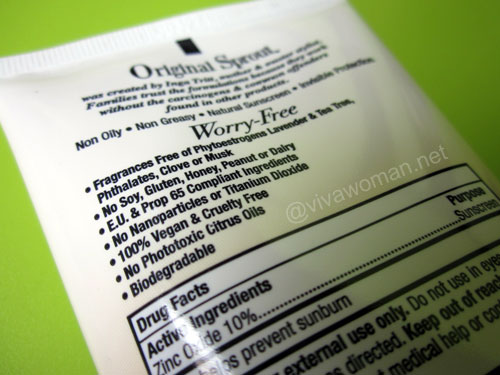 Not tested on animals & vegan formulated
Original Sprout is not tested on animals. In addition, all products are vegetarian & vegan plus recyclable bottles and tubes are used for packaging. I was sent a few products under the brand for a complimentary review and because of the sheer number of products, I'm not going to put down the ingredient lists but you can look them up here if you need a reference.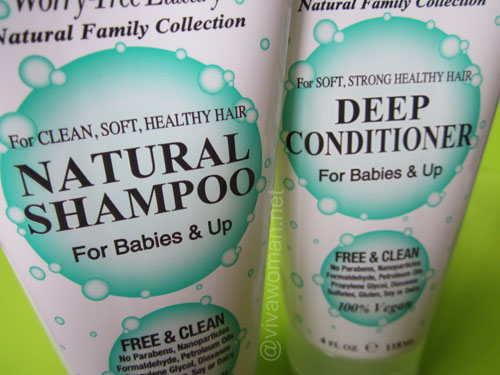 Original Sprout Natural Shampoo & Deep Conditioner
The shampoo is sulfate free and is said to contain added sun protection. Although it lathers up pretty well, I've found it to be average performing for my rather greasy hair; I suppose it should work better for those with normal hair. Surprisingly, I love the Deep Conditioner a lot because it kept my hair smooth looking and neatly in place without weighing them down. This is a first for me because I've always just thought of conditioners as nothing more than a hair detangler.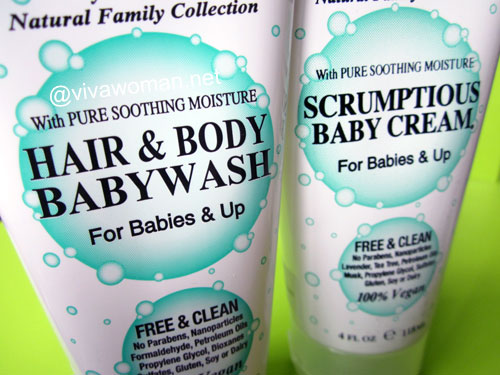 Original Sprout Hair & Body Babywash & Scrumptious Cream
I like using the Hair & Body Babywash for myself and my son. I don't find it great for my hair but as a body wash, it sure works well. It lathers up like most of the body washes I've used and smells fairly pleasant. As a shampoo, I think the product will work well for babies and young toddlers; my son is already 9 years old, so a separate product like the Natural Shampoo is more suitable for his hair. As for the Scrumptious Baby Cream, that's quite a love to use in the day, either on myself or my child. It spreads well and isn't greasy on contact; I'll even say it makes my skin feels baby soft and smooth.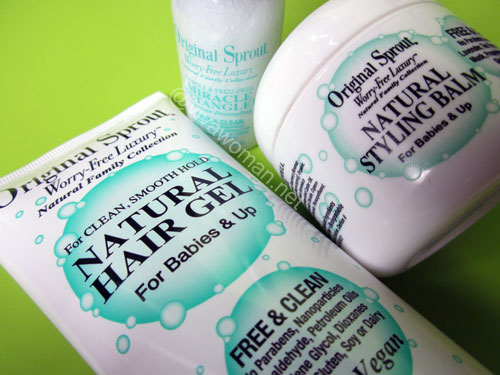 Original Sprout Natural Hair Gel & Natural Styling Balm
Okay, I didn't get to use these a lot but I am quite happy that I now have on hand more naturally formulated hair styling products. At least they're less toxic and are free of mineral oils, DEA, colors or dyes and I have better peace of mind using them on my son, who on some days, aspire to have hair like Sonic the hedgehog! And of the few times I've used them on myself or my son, I found them to be easy to wash away too.
Overall summary
All the Original Sprout products reviewed here have worked well for my son and some of them for me too. I think my hair is peculiar because of the greasy condition and so the shampoos don't work so well for me. Other than that, I'm good with the rest. One thing I've noticed about the range is that some of the products have quite a standard scent and I realized that there's this "certified clean fragrance" listed on a number of their products. I can't describe the scent well but it didn't come across as a natural scent to me and definitely smell like some hair products I've used in the past. But get past that and the products are fine and what I like is the prices are pretty affordable. The 4oz Natural Shampoo for example is S$16, while the 4oz Hair & Body Babywash is S$16.50.

Giveaway details
Original Sprout products are available at Pout, a family and children hair salon based in Singapore's Upper Thomson Road. Three Viva Woman readers based in Singapore will win S$50 worth of Original Sprout products. Only three steps are required to participate in this giveaway:
Be a fan of Pout Facebook Page.
Visit the Pout website and pick out up to $50 worth of Original Sprout products (excluding sets) that you'd like to try.
Leave your comment, Facebook name and the products you'd like to have in the comments section of this blog entry.
This giveaway is open to all readers with a local Singapore address. It will close on Tuesday, 17 April 2012 and the three winners will be picked by the team at Pout and announced on the Viva Woman and Pout Facebook Page. So want to give Original Sprout a try? Then enter right away!
Comments