Share: ever been angered by uncalled-for comments?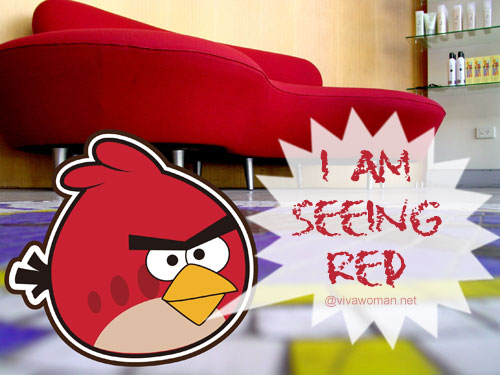 I was invited to have a haircut and coloring session at Komachi Hair Cult more than a month ago. Now, I am very sensitive about my hair and I can get all riled up at the slightest comment. So there I was, sitting in the salon for the first time and feeling rather unimpressed with what I saw. It also didn't help that the hairstylist spoke Mandarin to me and then bluntly pointed out that I had very little hair. And while I was still feeling miffed about his comment, the shampoo boy who attended to me asked me if I'm suffering from hair loss. And that was it! My anger rose to the point I was prepared to pick up my bag and walk right out of the salon that very minute!
Getting emotional
If this had happened years ago, I would most probably have walked out without second thoughts. I was emotionally charged and had I acted without thinking, it would have been very embarrassing for the folks at the salon. And I can imagine the poor shampoo boy would be left stranded, wondering what he did wrong. So thank goodness I kept my cool and stayed put, bearing the brunt of it all and feeling completely indignant. I then proceeded to ignore the shampoo boy and just pretended to be busy on my phone when in fact, I was tweeting about the incident then.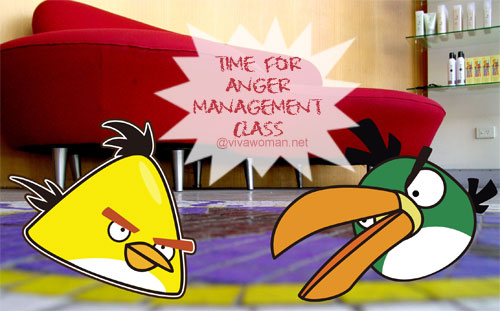 Lesson on EQ 101
The shampoo boy sensed something wasn't right but he didn't know why. He finally broke the silence while washing my hair, asking if I had a bad day. Well, I decided that I could continue to mull in anger or I could give him a lesson on emotional intelligence. So I told him nicely why I was angry and that he should be careful with his choice of words. He apologized profusely and it was then I realized that he's actually a sweet guy and the comments he made about my hair was genuinely out of concern. And as you've guessed it, my anger subsided totally and I could carry on a normal conversation with him. As a matter of fact, the whole hair coloring and hair cutting experience didn't go badly and I was even able to strike out a decent conversation with the hairstylist.
Thinking with the head and not the heart
The haircut was well, fine but not spectacular and I won't go back to them to visit again given their price is almost on par with my current salon but it was a good lesson for me in terms of why being a customer doesn't mean I have every God-given right to throw my tantrum around. Sometimes, I need to keep my emotions in check and not let it get the better of me too because for all I know, I could have been overly sensitive. And when I do, I might discover that the situation is not as bad as I had thought it to be.
Stomping off
So have you ever had an experience like mine where you were angered by some uncalled-for comments regarding how you look? Maybe it was a case where you actually walked out of a salon, a store or a restaurant? I remember a personal story of a younger sister who was so angry and stomped out of a restaurant because she was so frustrated with a tactless waiter who suggested that she's the mom of her older sister. It's bad enough that many people have been suggesting that she's the older sister when she's actually younger and it's awful to be told she's the mom! Seriously, I think some people should learn to keep their mouth shut at all times!
Comments