Blueberries: a tasty treat to lighten your dark circles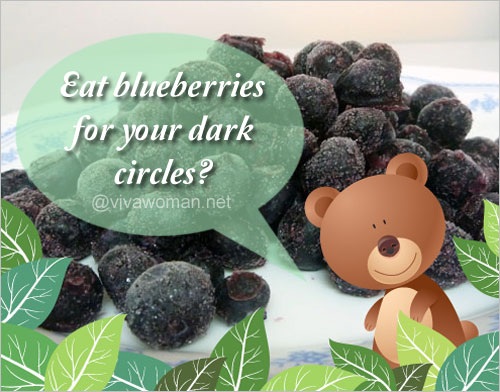 Did you know that bears love berries? It seems that when a bear finds a patch of berries, it will spend hours delicately plucking the berries from the bush to eat. Can you imagine the sight? Well, I enjoy eating berries and the good thing is that I don't have to resort to hunting and plucking them because they're readily available from the supermarket. Blueberries in particular, are a favorite of mine and so today, I will be discussing the benefits of this variety of berries and also recommend a couple of blueberry recipes that are easy and fast to prepare.
Protects the body and skin
Blueberries are low in saturated fat, cholesterol and sodium. They are a good source of dietary fiber, vitamin C, vitamin K and manganese and are also very low in calories. However, they do contain sugar and so it's best to eat them in moderation. Blueberries are one of the fruits that have the highest antioxidant value that can prevent the risk of cancer, and also to protect the body and skin from aging by getting rid of harmful free radicals in the body.
Helps to lighten dark eye circles
Some of the causes of dark eye circles and "spider veins" are because of weak capillaries that break easily, causing it to darken under the skin. Loading up on vitamin C prevents that and blueberries are one of the delicious sources to get your vitamin C from. In fact, the vitamin C in blueberries help in building stronger capillaries and the stronger they are, the less likely it is for you to bruise easily.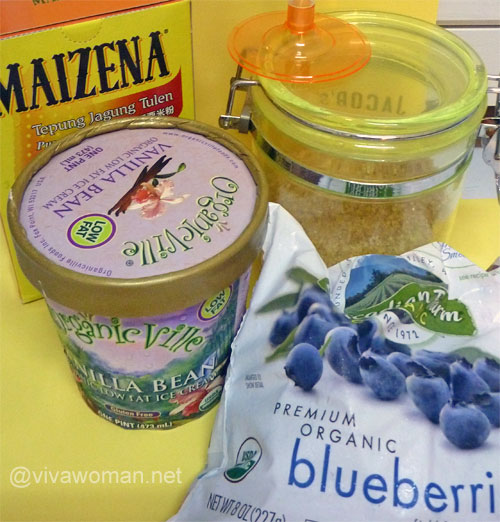 Recipe for making blueberry sauce
This blueberry sauce is excellent to use over ice cream, pancakes, or simply over bread. Here are the ingredients you'll need:
– organic brown sugar
– cornstarch
– blueberries, frozen or fresh
– cooking pot
Firstly, take 1 tablespoon of cornstarch and put it in your cooking pot. Next, add 1/3 cup of water into the pot and mix with the cornstarch. Then add 2 cups of blueberries and 1 cup of sugar into the pot. Now, put the pot on the stove and boil till the mixture thickens. Remember to keep stirring the whole time until the mixture reaches a thick consistency but make sure all the sugar have melted.
Serve over ice cream
You can store this in a container in the fridge and use it for bread, or spread it over homemade pancakes. My favourite way to eat it is to serve it a little warm over cold vanilla ice cream! It's so yummy!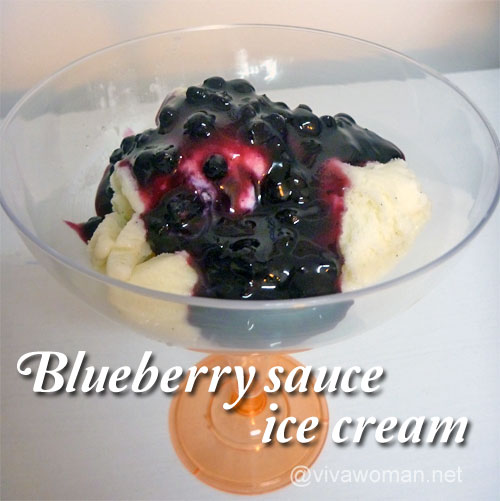 Use as jam
If you add more sugar or cornstarch, you'll find that it becomes something like jam. Usually I will store them in a container and put them in the refrigerator so after it is thoroughly chilled, it becomes jam. And I usually finish it within a week and a half because I wouldn't recommend keeping this for more than that duration of time.
Excellent food to add to your diet
Being small and tasty, blueberries make one of the best snacks you can enjoy that offers you benefits and at the same time fixing your sugar craving. It is usually a food that is made into desserts and is quick and extremely versatile in its preparation. If you want a quicker and healthier way of enjoying the benefits of blueberries, you can simply just pop them raw into your mouth as a snack, of course after washing them.
Comments