LuLu Organics Lavender Clary Sage Hair Powder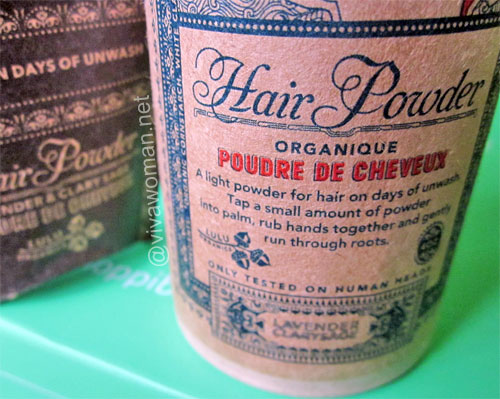 Is it strange to know that I powder my hair on a daily basis? Well, I wash my hair daily but it's not enough to keep my hair grease free and so I must always use a dry shampoo or some hair powder. This practice actually began since my late teens when I wasn't shampooing daily; I had used body powder to keep my hair looking decent during those years. Then down the road, I discovered dry shampoo and that to me was truly a hair saver. So yeah, using hair powder is my kind of thing and so this LuLu Organics Lavender Clary Sage Hair Powder naturally appealed to me.
Made with USDA organic ingredients
And you know what's the first thoughts when I first saw the packaging? It's for hippies! I mean that definitely got my attention all right. The fact that this is paraben-free, talc-free, and made with safe ingredients that are USDA Organic and Oregon Tilth Certified Organic also got me rubbing my hands in gleeful anticipation. I just couldn't wait to try out the powder on my hair!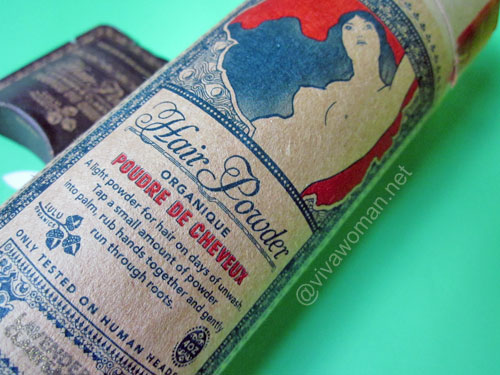 LuLu Organics Lavender Clary Sage Hair Powder
Ingredients: *Organic Corn Starch, White Clay, Baking Soda, *Organic Rice Powder, *Organic Horsetail Powder, *Essential oils.
*USDA Organic & Oregon Tilth Certified Organic
Ingredients
One of the selling points of this hair powder is the intoxicating aroma of lavender combined with an invigorating clary sage. Well, it's true that it has an uplifting scent but I'll tell you that the smell isn't all that important to me. I was actually more concerned if it can help my hair stay grease free and on that count, I would say the performance is slightly below my expectations. I had tried this when my hair was longer and it wasn't that great but it is working better on my shorter hair now. But I would say this hair powder does what it promises and that is, it is perfect for on-the-go styling and leaves your hair smelling as fresh as a day one wash.
Probably works better for those with less greasy hair
I was given this bottle for a complimentary review but I doubt I'll purchase the product because it doesn't suit my needs so well as what my rather greasy hair need is a dry shampoo and not just some nice smelling hair powder. So I suppose this might work better for those with not so oily hair and who need to style their hair on some of their non-shampooing days.
Availability & special promo code for Viva Woman readers
In US where the brand originates, LuLu Organics Hair Powder is available in Lavender Clary Sage, Jasmine, Patchouli & Amber, and Vetiver & Black Pepper. However, local online store, Poppibleu, only brought in the first three scents in travel and regular sizes. The regular size of 4oz is available at S$44 while the travel size of 1oz is available at S$17. Those who are keen to give the product a try will be glad to know that Poppibleu has extended a special promo code for 15% to Viva Woman readers. Just enter viva01 during checkout and the code is good till 22nd July, 2012.

Comments