DIY Beauty: going rustic with sage for teeth & hair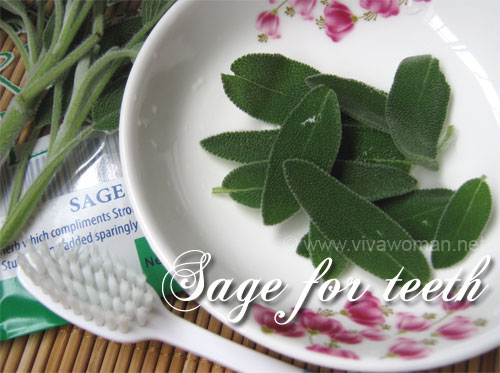 I've been using sage leaves for a few weeks now for my hair and I'll share that in awhile. But first, I'll like to show you how else I've been using the sage leaves, and that is to brush my teeth! No, I'm still using regular toothpaste but I just wanted to find out how effective sage can whiten my teeth. Apparently, sage is still used in some rural parts of the world to cleanse their teeth and to give a sweet smell to the breath.
Strengthens gums and freshens breath
Sage is known to have antiseptic properties and hence, said to be able to strengthen the gums and clean the oral cavity and teeth. There are a few recipes, such as baking the leaves dry and then pounding them into powder to be mixed with salt as a herbal tooth powder. I opted for the easy way out and only use fresh sage leaves, cut them up into small bits and use them like a toothpaste with a toothbrush. It's messy all right and you have to give your mouth a very thorough rinse afterwards. I also tried rubbing a sage leaf on my teeth and that really is much easier.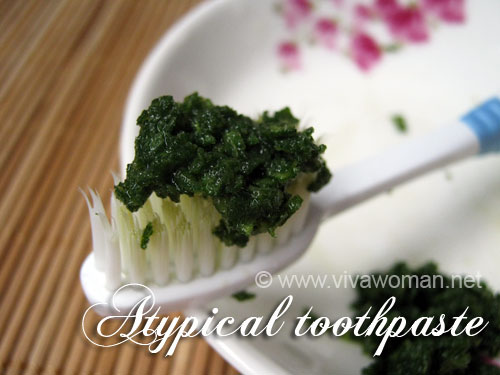 Whitening was not noticeable
So what did the sage leaves do for me? Well, if there was any whitening on my teeth, I really didn't notice but my mouth felt a whole lot cleaner and fresher after using the sage leaves. I guess I could have mixed with some baking soda to aid in whitening my teeth but perhaps next time. I think I still prefer to use the sage leaves for my hair.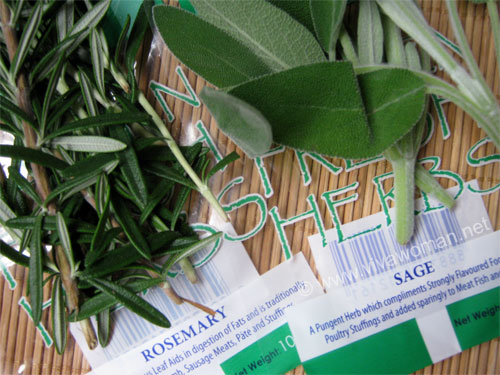 As a hair coloring agent
As some of you know, I've been using a rosemary hair tonic rinse and I decided to add some sage leaves to the weekly brew because sage is said to be a good natural hair coloring agent, recommended in graying of hair. Well, I have some gray hair that needs coloring and since I was already using a hair rinse, I figured why not.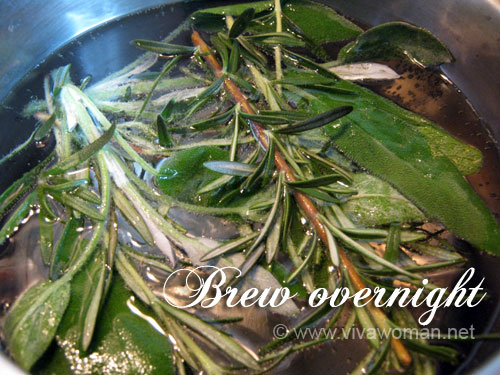 Brew with rosemary
What I did was to throw in a pack of the sage leaves along with the rosemary into half a pot of water, bring the mixture to boil for around 20 minutes or so and then leave the mixture to brew overnight. The water will turn quite dark in color and thereafter, I use that to rinse my hair after shampooing and conditioning before toweling dry. Each brew is good for a week as I store the concoction in the fridge and use it every alternate day.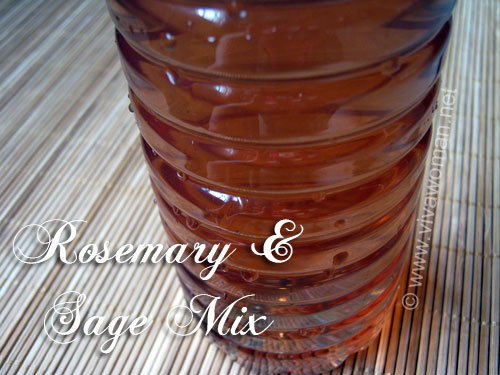 Sage is good for strengthening hair too
I have no idea if this is helping to darken my hair as I've recently colored my hair as well so we'll have to wait for a few more weeks to see the results. I understand that it works for some and not for others. Anyway, even if it does not cover my gray hair, it can work together with the rosemary to strengthen them as sage is also used to reverse baldness. Oh, by the way, the ancients considered sage a sacred herb and believed that its growth in one's garden would promote immortality but it's kind of an irony that I learned that sage contains thujone, which in large doses is potentially toxic.
Comments