Share: do you shave to remove hair from your legs?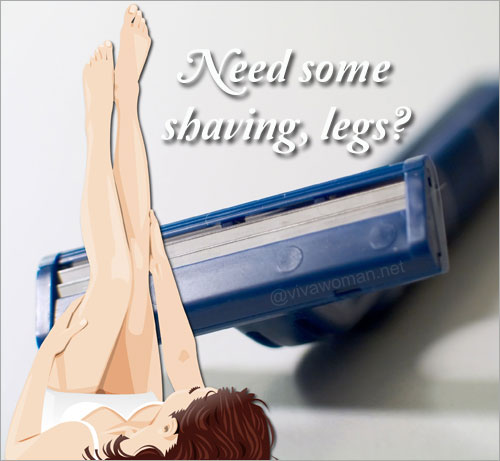 Between waxing and shaving, I've always preferred the former, which I find to be somewhat therapeutic especially if it's actually done at the palor. Shaving on the other hand, is usually a rush-rush affair and will leave me with at least one cut or more if I'm not so lucky. But just a couple of months ago, I started to find that shaving may not be so bad after all.
Shaving is more time efficient
Shaving is definitely something that can be done quickly in the bathroom. Because I only shave when I need to be really presentable, and so when I shave, my motive is always to get it over and done with. I suppose that's why I'm not slow and careful when I'm doing it. But shaving is for me, the way to go whenever I'm in a rush and so it's a time saver! But while it's true that shaving saves me a lot of time, the time it takes for my hair to grow back is really fast too, not to mention they can be quite prickly in the initial growth.
Misconception about shaving
One thing I have to mention though is that, shaving definitely does not make you grow back thicker and coarser hair. The only reason to explain that misconception is because the hair that is shaved is cut bluntly across. So when it grows back, it is at an angle and will be sharper and that attributes to it feeling thicker and coarser upon growing back out.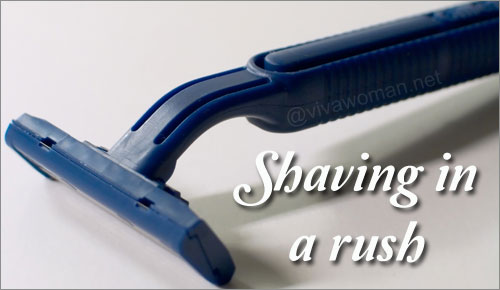 Skin feels smoother after shaving
Why am I suggesting that shaving can make the skin feels smoother? Well, a couple of months ago, I met with an unfortunate incident that left with me with a bandaged ankle and shin. As a result, I was unable to shower or wet my leg while taking baths for about two weeks and thereafter I couldn't shave it for almost a month. And because I haven't been shaving both my legs for a while, I found quite a bit of buildup of dead skin on both my legs. Now, I don't normally exfoliate my legs regularly, but I do with shaving. So the only conclusion that came out of that is that shaving actually does remove the buildup of dead skin on my legs!
Do you find shaving troublesome?
I have asked a few of my female friends before and very few of them seemed to be fans of shaving. They either go to waxing parlors or do not do anything about their legs. I was a little surprised when I found most of the reactions to shaving were quite negative as I am fine with shaving and do it quite regularly. And after finding out that it doubles as an exfoliant, at least for me, I don't think shaving is all that bad at all. What about you ladies? How do you feel about shaving your legs?
Comments