Share: do you use any beauty, makeup or hair apps?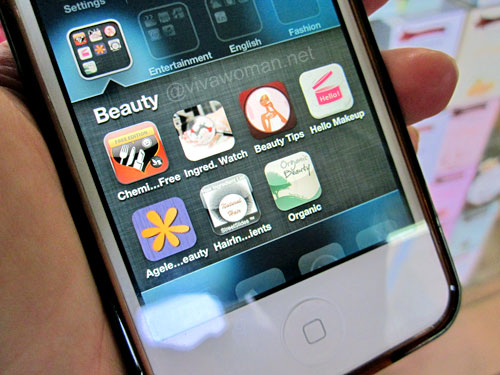 I just learned that The Ugly Meter is an app that tells you how ugly you are from your phone and I was like, DUH! I mean, who needs that? I know I don't because I know I am not ugly! I'll rather spend time on those apps that offer me sound beauty advice or step-by-step makeup tutorials. And speaking of which, I've actually been fiddling with apps that educate me about the different cosmetics ingredients and I find these rather useful because they provide me with information I need when I'm checking out a product while on the go.
Info at your fingertips
In fact, such apps literally allows one to find out the functions of certain ingredients at their fingertips. And some of these apps also indicate the safety level of the ingredients and that's really great for those who are concerned about using unsafe ingredients. All you have to do is to run a search on your iPhones, iPads, Blackberry or Android devices, and you will find these apps – some are free while others are chargeable. I think a number of you will appreciate apps that educate you how to check the expiry date of your products too.
Over to you
So do you use any hair or beauty app? Do you have a favorite app to share with others? If you're currently not using such apps, would you be interested to give them a try?
Comments