Can smiling more cause your face more wrinkles?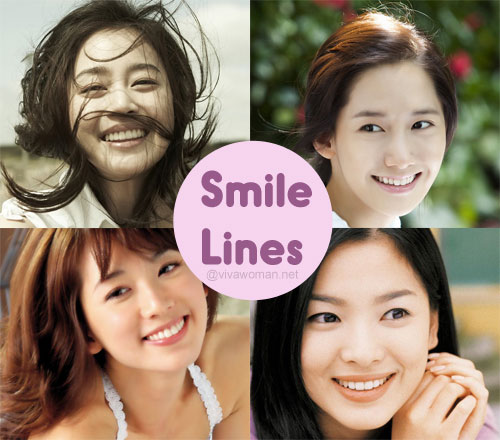 I was just looking into the mirror one morning and was trying to imagine how I'd look when I'm old. I figured the most obvious sign of aging would be showing of smile lines as they are in the central part of the face and is the most noticeable. Crow's feet would be another most obvious sign but considering how most Asian ladies hardly get crow's feet, I'd like to think that it's not one of the main obvious signs of aging. After this fleeting thought, it then hit me that I laugh way too much at times and a sudden wave of paranoia came over me. Will I be able to prevent having smile lines as I get older, or is it an inevitable occurrence just waiting to happen as I smile my way into wrinkles?
What really causes smile lines?
Smiles lines are basically wrinkles that fall into the areas of the crinkle at the sides of the mouth when you laugh. Wrinkles are formed in the deeper layers of the skin, and usually happen when the body is stressed and/or when free radicals develop as part of the oxidation process. When this process isn't met with enough counter action such as with using antioxidants, wrinkles form.
Is smiling one of the reasons for smile lines?
I'm glad to find out that smiling is not one of the reasons for smile lines. While smiling does set the place for wrinkles to settle in, smiling doesn't actually fasten the pace of how we develop smile lines. In fact, smiling actually acts like a massage for the face that helps to deliver blood, antioxidant and endorphins to the skin's surface. On the other hand, factors that cause smile lines, or just wrinkles in general, are the usual culprits like regular unprotected sun exposure, poor diet, habits such as drinking and smoking excessively.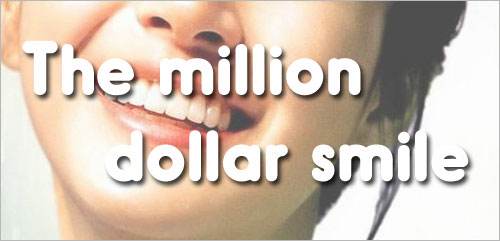 How to keep them at bay?
The best way to prevent smile lines is to load up your body with foods that contain high antioxidants in them. If you keep a diet with a good variety of fruits and vegetables daily, it's safe to say you're pretty safe from developing premature smile lines even if you were to laugh every 5 minutes. If you're not, it's time to keep track of the antioxidant foods you are taking. Some foods with high antioxidants in them to take note to incorporate into your diet are, apples, blueberries, prunes, pecans, cherries, black beans, red kidney beans, small red beans, pinto beans, artichokes, cranberries and strawberries. Also cut down on habits such as excessive smoking and drinking; needless to say, these are bad for your health not just for your beauty! Always remember to use good sun protection, especially if you plan to be under the sun for long hours.
Stop smiling & laughing altogether?
Ladies will try almost anything to stay looking young and pretty for as long as we can. But nothing really beats being happy and letting your real beauty from inside shine. While we can prevent unnecessary premature aging in our skin, it is important that along the way we don't deprive ourselves of pleasures all in the name of beauty's sake. Well, now that you know smile lines are not really because of our smiles or laughter, go ahead and smile and laugh all you want. I know some people still don't really condone making too much facial expressions for fear of mapping the places where wrinkles can sit in, and I have to admit I do get that insecurity whenever I make many facial expressions as well. But at the same time, I feel that one's diet plays the largest role in how we look on the outside and how early or late our wrinkles will appear. So I will continue to smile while being even more careful with my diet to keep those wrinkles at bay for as long as I can!
Comments