Share: do you fuss with your looks when you're sick?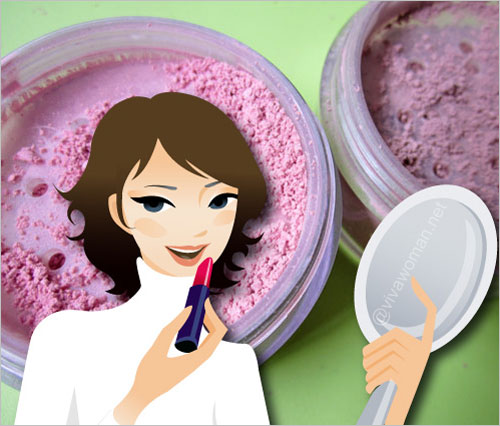 I know some friends of mine will always try to look their best and be in the tip top condition even when they are feeling a little under the weather. Looking back, knowing some of them for ten years now, I have never once seen them looking sloppy or even looking like they are suffering from fatigue despite their whining and complaints. It's a different story for myself entirely though. When I'm not feeling well or tired, it really shows in my eyes even if I make efforts to conceal it. So over the years, I'm less bothered about hiding my discomfort if I'm not feeling well and have to be out running an errand.
Looking good makes you feel good?
So do you tend to dress down or wear really huge untrendy sweaters because you're sick? I know I do, and it makes me feel like a grandmother in knitwear at times. You will never catch me in a dress or a skirt, as I'm always in my huge oversized sweaters with hoodies or knitted material when I'm unwell. I also don't bother about matching what I'm wearing and throw on whatever I see in my wardrobe. I asked one of my friends why they still bother to dress so nicely when they are not feeling too well, and her reply was because she hopes that by looking good, she can disguise how sick she really is and it makes her feel better in general.
Do you put on makeup when you are sick?
Okay, as for makeup it is a definite no for me when I am sick. I don't wear foundation in the day to start with, only sunblock. So if I'm not feeling well and tired, I will definitely not bother to put anything on my face apart from the usual sun protection. Well, this is because my skin gets drier than normal when I'm sick and it just doesn't look healthy. With the makeup, it makes me look as if I've piled on tons of powder without moisturizing, even though I did, and I just look like I had a mask on the whole day.
Do you even fuss about your hair?
You're not far from thinking that I look like a wreck when I'm sick because when it comes to my hair, I'll simply tie my hair back in a ponytail whenever I'm not feeling well. In my defense, my hair gets more limp than normal when I'm unwell and even if I tried to style it, it doesn't look right so I don't even bother anymore.
Do you ladies bother with your looks when you're sick?
Even though I don't look my best when I'm not feeling well, I do compensate myself when I recover by putting on some makeup and dress nicer and it feels like a mini celebration of my recovery. While I don't put on makeup and dress very nicely when I'm sick, I know I definitely dress and look better once I recover. How about you ladies? How do you handle your sick days in the beauty department?
Comments