Can natural skincare products improve complexion?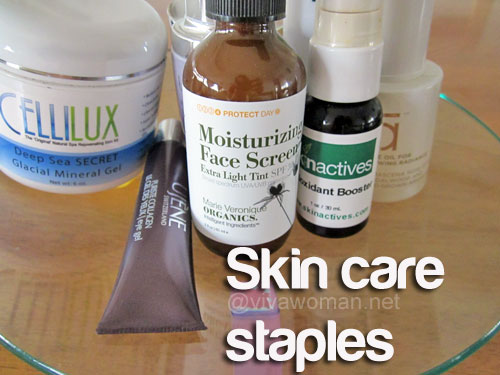 I know many of you who read my blog are for aging in the most natural possible way and you support my stand to use natural/organic skincare products too. I also know many who read my blog are skeptics and don't believe that natural is worth anything skin deep. I have had some people writing to me telling me that there's only so much that natural skincare can do and beyond that, we need more "help" aesthetically. I don't deny that there is a limit that natural/organic skincare can do but I also question if it's that necessary to receive all the aesthetic treatments. Sure, I think my face would look better with some botox jabs and some fillers but I just can't bring myself to go for them. So let me show you how my face is doing now without going for facials, without going for any aesthetic treatments and using mostly natural/organic skincare products. You be the judge and tell me if natural is all that bad okay?
Sun protection is most important
I've just passed my 46 birthday a month ago. I don't go for facials frequently. So far this year, I think I only had two. I've been using a couple of interesting skincare products this year, the latest being the Ujene range from Switzerland. The only thing I'm truly religious about is sun protection. I use a DIY sun protection oil with Astaxanthin before I slather on my Marie Veronique Organics Moisturizing Facescreen. I really think the combination is potent for me.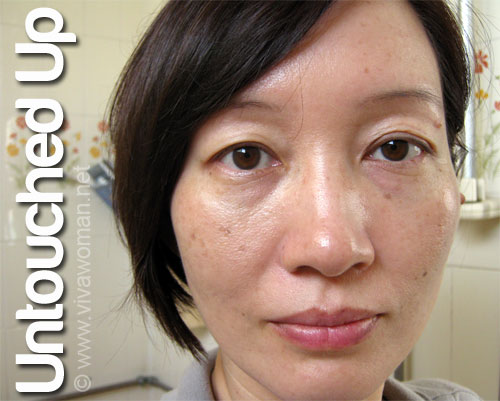 October 2011
Some of you may remember seeing this picture I posted in my skincare routine last October. I was barefaced and only had my MVO Moisturizing Face Screen.
July 2012
This is how I look currently. Still barefaced except for my MVO Moisturizing Face Screen. There was a small zit on my chin area during the time of photo taking but other than that, my complexion has improved over this half year period. I've tried my best to take this picture in the same toilet, during the same time period but yes, there could be some differences in lighting that you need to take into consideration.
Diet and lifestyle
Other than skin care products, I think diet and lifestyle is more important than any aesthetic treatments. I've also been drinking mostly Cell-Gen Antioxidant Water since April and that is something I believe has made a difference for me too. The only supplements I still take are the AFC Japan Collagen Beauty and the Kordel Mega Acidophilus. I've even stopped taking Astaxanthin because I ran out of it and haven't ordered since.
Did I encourage you?
I suppose I could look better if I go for aesthetic treatments. At least, I won't have to wait a few months to see results. But is it something I really need? My answer is no. I am actually happy experimenting with my skincare, checking out the best ingredient for my face and trying to use formulations that are as simple and natural as possible. And my point of writing this entry is to encourage some of you who have the same question – can natural skincare products improve my skin or do I need more?
Comments