New! Enavose Invisible Sunbrella UV Mist SPF45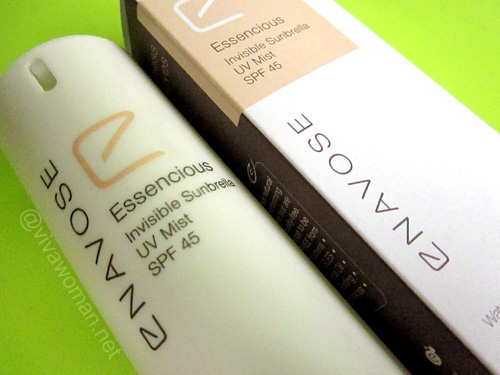 I was introduced to the Enavose Invisible Sunbrella UV Mist SPF45 right after I wrote about not reapplying my sunscreen. A mist for a sunscreen? Are you kidding me? What level of protection is it going to offer me realistically? So I dug a little more and realized that this product is meant to offer enhanced sunscreen protection. Now, that got my interest because I think this might help those who are wondering how they're ever going to reapply sunscreen over their makeup.
Natural preservative system of exotic spices
Here's a bit of background on the company before we look at the product details. Enavose's products are said to be made in Switzerland and the company do not test on animals and uses organic ingredients wherever they can. In addition, their products are free from SLES, mineral oil, fragrances, and parabens. Instead of parabens, Enavose has specially concocted a broad-spectrum antimicrobial system using natural preservatives based on spices such as wasabi, garlic, radish and ginger, and according to the packaging, all products have a 12-month lifespan upon usage.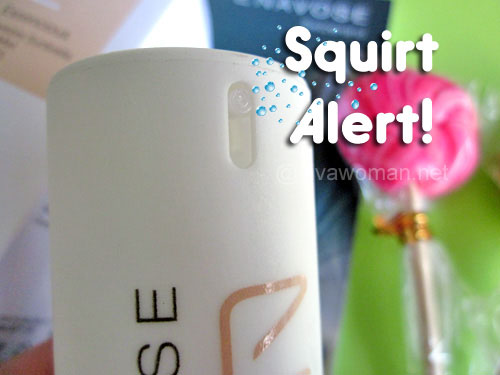 New tetrapeptide that protects skin cells
The Enavose Invisible Sunbrella UV Mist SPF45 is described as an advanced invisible sunscreen that offers broad-spectrum UVA and UVB SPF 45 protection in a convenient micro-vapourised mist that applies evenly and dries instantly on skin. Its innovative formula includes a new tetrapeptide born from preventive cosmetics that protect skin cells from UVA-induced damage and support skin's repair system.
Ingredient list
In terms of the active ingredients, the company has these listed: DNA Tetrapeptides, Organic Green Tea and Lecithin. Here's the full ingredient list that I've extracted from the product packaging.
Ingredients: Aqua/Water, Ethylhexyl Methoxcinnamate (Octinoxate), PEG-40 Hydrogenated Castor Oil Isostearate, Butylene Glycol, Glycerin, Pentylene Glycol, Butyl Methoxydibenzoylmethane (Avobenzone), Dioctyldodeceth-5 Lauroyl Glutamate, Sucrose Stearate, Sucrose Palmitate, Penoxyethanol, Stearyl Glycyrrhetinate, Diaminopropionoyl Tripeptide-33, Gamellia Sinensis Leaf Extract*, Buddleja Davidii Extract*, Thymus Vulgaris Extract*, Wasabia Japonica (Wasabi) Root Extract, Zingiber Officinale (Ginger) Root Extract, Allium Sativum (Garlic) Bulb Extract, Leuconostoc/Radish Rooth Germent Filtrate, Caprylyl Glycol, Hexylene Glycol, Mannitol, Faex Extract, Lecithin.
Ingredients
This is a chemical sunscreen using Octinoxate and Avobenzone as the sunscreen filters.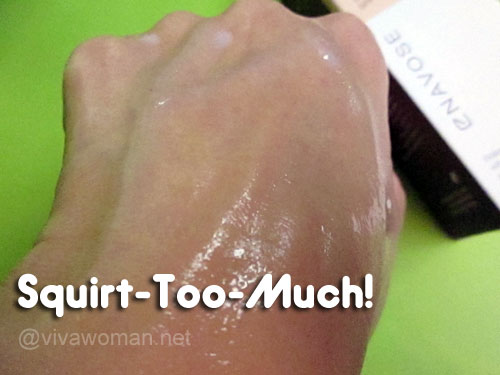 Light patting would aid product penetration
I tried using this UV Mist on my face and my hands and here's what I think: Because it is a mist, you can't be using too much at one time or it'll be dripping wet. But because it is a mist, this means you can use it as often as you like. I'm not for leaving the mist on and letting it dry because you may find your skin a tad drying afterwards; what I've found to work quite well is to do some light patting after I've mist this on my face. This will also aid the active ingredients to penetrate the skin better.
Non-greasy formulation ideal for use over makeup
The mist is not greasy and hence, you won't feel like you've sprayed a mist of oil on your skin. Even when I over sprayed as you can see in the picture above, my hand did not feel sticky after I've patted the mist dry. It doesn't leave any whitecast either although the liquid is kind of white and isn't colorless. So yeah, this is a versatile spray that can be used over makeup and is ideal for the face and body.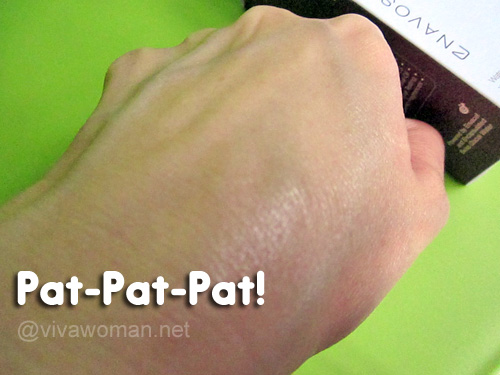 Used for enhanced sun protection
Personally, I think the Enavose Invisible Sunbrella UV Mist SPF45 is not sufficient to be used on its own; you definitely need to use sunscreen prior to using this UV mist. However, because it offers enhanced protection, it is good for those who want to have added sun protection when they've using makeup and have no issues using chemical-based sunscreen. I've actually used this over my mineral based sunscreen without problems. And since this is a mist, you shouldn't have issues of clogged pores using this either.
Handy and mobile
Another plus point is that this is a small bottle and so it's handy and mobile. It's also easy to use as there are no intricate mechanisms. Just press the top and mist on. I would have liked to use such a product at one point when I was always driving during the hot afternoons because this would have made a better alternative to the sunscreen I was slapping over my makeup then, causing my face to look pasty and cakey all at once.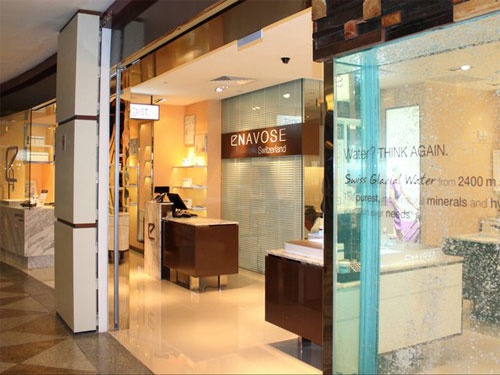 Availability and current promotion
The 30ml Enavose Invisible Sunbrella UV Mist SPF45 retails at S$39.90 but is S$29 on promotion now. The product is available for ordering online and shipping is free within Singapore. Alternatively, you can visit the store at Suntec City Mall, Tower 3, #02-079/081 or Tangs Vivocity Beauty Hall. On top of the S$29 promotion, all customers can get a S$20 voucher with purchases of S$100 and above at Enavose's Suntec and online store. If purchases are S$180 and above, customers can even get an additional 2-pc travel kit (worth S$22) for free. More details are available on the Enavose website.

Comments