Tips to share: shave your legs using cooking oil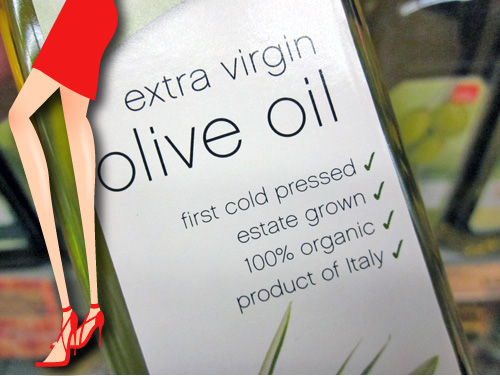 I'm not sure if this is an old idea, but I was trying to make a DIY body scrub using olive oil and sugar and ended up finding the perfect solution to shaving my legs that has eczema. Although an accidental discovery, this has turned out to be something I will be using from now on when shaving as it does not dry out my skin and even keeps my legs well moisturized.
Oil hydrates the skin
If you are familiar with using face and body oil, then you would already know that using oil in place of a moisturizer works wonders as it doesn't only replace your skin's lipid barrier, it also protects your skin and keeps it from losing moisture. I myself use a face and body oil, and find it extremely useful when it comes to moisturizing eczema prone areas of my body.
Shaving with oil
All right, to cut to the chase, my accidental discovery was finding out how slathering oil over my legs and then shaving them actually kept them moisturized and prevented my legs from being irritated. I used about 2 tablespoons of olive oil that was for cooking and managed to get a very close shave with it as well. After that, I simply washed the remaining oil off my legs. The water could not wash the oil off my legs entirely but that is fine too as it gives them extra moisture when I step out of the bathroom.
Can leave quite a mess in your bathroom
However, I suggest shaving and washing the oil off your legs in a big pail or tub as oil can leave your bathroom floor really slippery after. I found that out the hard way and ended up cleaning the bathroom floor after I was done with my shaving. Even though it can be quite troublesome to shave and wash your legs into a tub, I see myself doing this again the next time I shave because the moisturizing effect after that is perfect for my dry skin!
Would you give it a try?
This is by far the best thing I have managed to use to shave my legs with and will definitely be sticking to this method. It is also affordable and olive oil can be easily found in any supermarkets. Would you try shaving your legs with olive oil? If you have done so before, how did you find it?
Comments