Une Olive en Provence Shower Gel for body & hair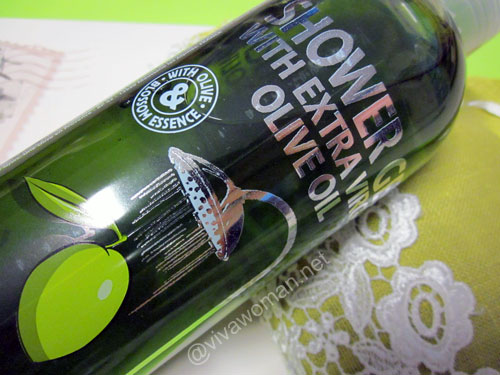 I have been given the chance to review products from Une Olive en Provence and I'm glad to say that I really like some of their products. Today's review will be on their Gel Douche Hydrant-Nourrissant Pour Le Corps & Les Cheveux/Shower Gel for Body and Hair Shower Gel for body and hair. This product warrants a separate review on its own because I liked it so much based on the results I got after using it.
Vive la France
Produced exclusively in France, Provence, Une Olive en Provence was founded by Annabel and Jean-Baptiste to create a natural skin care line based on the olive tree. Jean-Baptiste has experience as an oil miller himself and he decided to venture into this business providing not only natural products, but one that has the benefits and moisturizing effects of the olive fruit. Together with Annabel, they use most parts of an olive tree they possibly can such as its oil, leaves, flowers and vegetal squalane, to create this line of moisturizing and highly beneficial products. Besides being known for using its natural ingredient from olive, the products from this line are also parabens and phenoxyethanol free and are not not tested on animals.
Ingredients
Aqua, ammonium lauryl sulfate, cocamidopropyl betaine, glycerin, caprylyl/capryl glucoside, parfum, olea europaea fruit oil, olea europaea leaf extract, squalane, olea europaea flower extract, yogurt powder, sodium chloride, betaine, citric acid, benzoic acid, potassium sorbate, sodium benzoate, tetrasodium EDTA, linalool, limonene, alcohol, alpha-isoethyl ionone, amyl cinnamal, coumarin, methylisothiazolinone, CI 19140, CI 42090, CI 17200.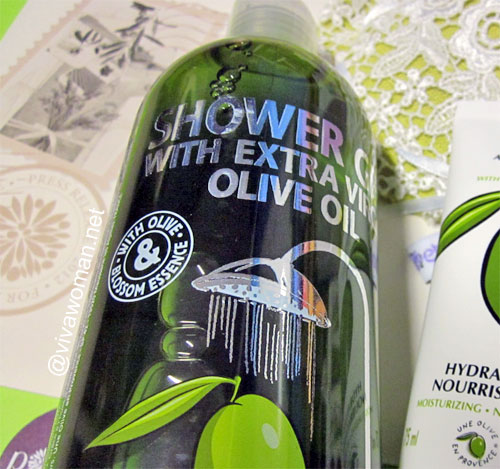 Does not feel dry without conditioner
It was rather easy to use this shampoo as it foams quite easily although not as much as those commercial shampoos. I think it cleans well in terms of removing oil from the hair and scalp, and at the same time it doesn't make my hair feel dry either. I remember how certain shampoos I used tend to make my hair really dry and I couldn't do without using a conditioner. This shampoo is not like that, and is quite pleasant to use.
Doubles as a body wash
I also really like how this doubles up as a body wash as well. It's brilliant for traveling or just for people who prefer a hassle-free showering experience. I like to use it to shampoo my hair and use the remaining foam/soap from my hair to wash my body. It feels like all you have to do is just wash and rinse once and you're done – the perfect product for quick showers!
Smells nice and makes hair voluminous
What pleased me most about this shampoo is how voluminous it made my hair look when it dried! This is not a volumizing shampoo but is a moisturizing and nourishing one. After using this at night, I noticed for the first time my hair didn't dry flat as usual, but it was very naturally voluminous and even my husband agreed. And in the morning after using it, I find that my hair stayed equally voluminous and was extremely manageable in terms of styling. I didn't have to do much but brush through my hair and it just looks effortlessly chic. The smell of this shampoo and shower gel, which reminds me of clean soap and hotel rooms, is very pleasant and subtle – it lingered on my hair even after sleeping for almost 24 hours.
Overview
This is a product that I would highly recommend and perhaps even repurchase myself. It costs S$45 for a 500ml product and is available from Poetree. I was seriously impressed and happy with the volume boost I got from this shampoo as I generally have very fine limp hair that can sometimes look flat and boring. And because I don't like to use heat styling tools to improve the looks of my hair, this shampoo is perfect for me. The only gripe I have is that it contains ammonium lauryl sulfate and I am worried about that long term usage might affect my sensitive eczema prone skin. So far when I use it, I don't use the foam to wash my body particularly much so I'm not sure how drying it is for my skin. But for those without sensitive skin, I highly recommend this shampoo and am giving this product a rating of 4 out of 5 hearts.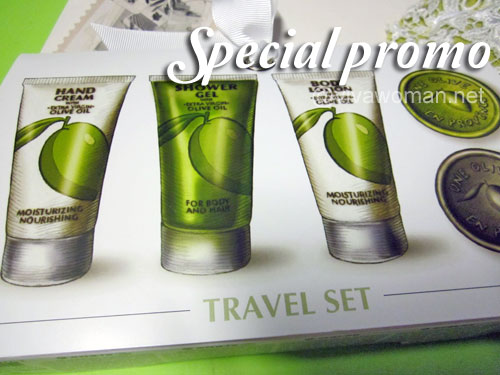 Special promo for Viva Woman readers
Poetree is offering a 10% discount and a lavender heart sachet gift on all purchases! In addition, those who purchase above S$150 will receive the Une Olive en Provence travel set valued at $35. Promo code to use is viva woman and this code will expire on 30 September, 2012.
Comments