Green beauty: do you care for green packaging?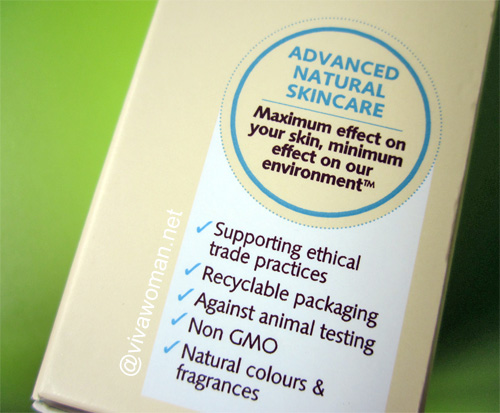 I have one question for those of you who are into natural and organic beauty products: do you realized that many of the packaging are marked as recyclable? If it's not recyclable plastic, then it's biodegradable paper or something. I actually find that very interesting and wonder how many people who use these products actually care for those labels.
Convenience over eco-conscious
Okay, to qualify, I have to say that I live in an environment where we are only beginning to become more eco-conscious. When it comes to recycling, we have the head knowledge and we have some superficial programs in place but let's just say that between recycling and convenience, most of us probably pick the latter. So even if these product packaging are marked as recyclable, most of them just end up in a normal trash bin. And I often wondered, "Then what's the point?"
Business implications
But what I didn't know was that this has great implications on businesses than consumers. According to Beautypackaging, cco-conscious consumers are demanding greener packaging to help save the planet. If a company proclaims to be in the natural/organic camp, they had better take on the social responsibility of creating greener packaging to prevent being hammered by the relevant interest groups and to remain competitive. However, because greener packaging materials are often more expensive, that would also translate into added cost for the consumers!
Personal position
Personally, while I don't care much for packaging boxes that are marked as "recyclable", especially not if they add to the cost of the product, I usually try to recycle my bottles where possible. And the only reason I do that is because I usually like the bottles and find them useful. Otherwise, most of the packaging just end up in the bin. No recycling whatsoever.
Over to you
So what about you? Do you demand for green packaging? Is it something that you pay attention to? Or is it something that just passes over your head?
Comments