Are your late nights causing acne on your forehead?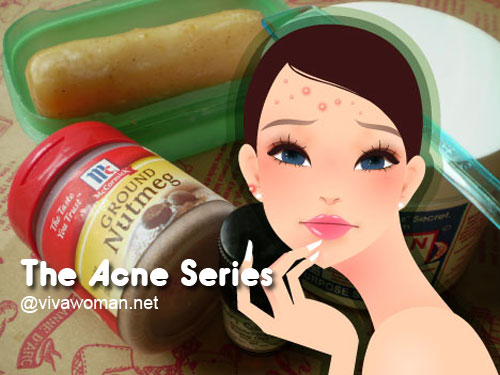 Some of you may recall that I used to write a fair bit about acne here. Since resolving my acne issues, I don't write much on that topic anymore but I realized that there are many who come to this blog looking for such information. In fact, I'm most amused that a popular search string that turns up frequently on my blog stats is "viva woman pimples". LOL. Anyway, I recently read up some interesting info on acne issues in a Chinese book and thought I'll share them here.
For a start, let's look at what causes acne on one's forehead.
Toxins in the liver
According to the Chinese book I've read, acne or pimples on the forehead is a result of toxicity in the liver. Usually, imbalances in the liver is a result of late nights and insufficient rest. So for some people, the result could be pimples and acne on the forehead.
Lack of sleep
Do you often sleep late? Are you under stress? And do you have pimples or acne or your forehead?  You might like to know that sleep deprivation is a common cause for acne anyway.  In an earlier entry I've written, I mentioned an epidemiological study of acne vulgaris conducted in Japan by the Japanese Journal of Dermatology, where 58.6% of the 793 students ranging from the sixth grade of elementary school to nursing or medical school were polled and more than half of them stated that lack of sleep as one of the exacerbating factors.
Inflammatory cytokines promote acne production
Apparently, a lack of sleep can increase inflammatory cytokines. Cytokines has high in proteins that is a major cause of acne when the intake is too much.  According to the book Acne and Its Therapy, cytokines interferes with the secretion of natural lipid from the sebaceous glands and makes the skin more proned to acne production.
Tips to prevent forehead acne
If you have acne on your forehead, perhaps you want to consider sleeping earlier, between 11pm and 3am as that's the time when our livers dispels toxins. Avoid alcohol and smoking, and drink more water to help to dispel some of the toxin build up.
Check out other posts in the acne series here:
– cheek acne takes longer time to heal
– how to get rid of back acne
Comments