From me to you: Merry Xmas & A Happy New Year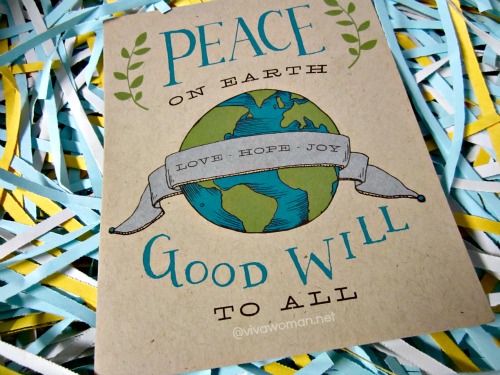 How's your Christmas shopping doing so far? All done and all ready to party on? Well, I've had my Christmas highlight today and it's just been awesome. Going forth, I haven't planned anything and I guess it'll just be some food tasting activities before I get my wisdom tooth removed. Here's wishing all my readers an early Merry Christmas and also a Happy New Year. I have decided to take a blog hiatus during this stretch and we'll catch up in the new year again. Since it's my last post for the year, I'll take the opportunity to reflect briefly upon the year that is about to past.
This has been a wonderful year for me because I'm finally leading a purpose driven life. As a result, I've cut down on blogging and at one point of time, had actually contemplated stopping altogether. However, I won't deny that I love writing about beauty and fashion and so it's been a bit of a tug of war for me at times. I want you to know that some of the comments and emails you've sent me have encouraged me and kept me going, even if I haven't been responding to you. But here's one I'll like to share in this post because I found it rather precious – more so than receiving an award or getting featured in the press.
This is an extract from an email sent to me by Jocelyn, who works on handmade soaps. She had written to me three years ago to feature her products but I had declined then and given her some advice instead. Little did I know she actually took my words so seriously and this is what she wrote me recently:
A few years back I wrote to you about getting a review on my products. You gave me great advice, regarding where, how potential buyers can buy my soaps. So I'm back and got my website up, blogspot, facebook and youtube channel. Thank you so much for your encouraging words, I think maybe 3 years ago and I contribute part of my persistance due to your direction pointing.
I was quite impressed with the progress she'd made and I've even met up with her recently. I've always wondered what it really means when someone write to tell me that what I've blogged or featured have helped them. While this is not exactly a result of what I've blogged, it gives me great pleasure to know that my words had made some impact in someone's life.
So while I'm away and you'll like me to know how Viva Woman has helped or inspired you, do leave me your comments. That'll make a great gift for me. (~_#k8SjZc9Dxk) Otherwise, have a blessed festive celebration ahead and all the best for the coming year! Enjoy and don't overeat k?
Comments