Max And Me Body Oil Blends: beyond pampering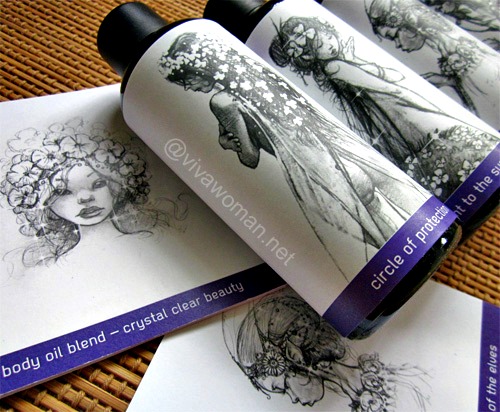 So what exactly is Max And Me? A love story? A work of art. A body treat? An inspiration for the mind and soul? Personally, it's a bit hard to pin an answer as it's all of these and more. But one thing I'll concede is that after trying all seven blends for over two weeks, they're definitely more than just body oils to me because what they really are is an experience! I mean, just being able to pick and choose a blend that suits my mood is surely a luxury that makes me feel beyond being pampered and spoilt. Can I say that I feel somewhat royal? Heh.
From Austria
All right, before I babble some more, let's take a quick look at the brand. Now, many of you wouldn't have heard of Max and Me at all and it's no wonder because this is a new brand that hails all the way from Austria. On a simplistic level, you can see Max and Me Body Oil Blends as a body treat with highly moisturizing cold-pressed carrier oils such as argan oil, marula oil, rosehip oil, all with many skin benefiting properties infused with aromatherapeutic essential oils. But what the founders, Max and Tanja, have done is to add a magical dimension by housing these fine oils in violet glass bottles complete with beautiful illustrations of elves, the guardians of the plants from which the carrier oils were extracted from. That, together with the love story of the founders and their path of energetic healing and holistic living, bring an element of intrigue to the body blends.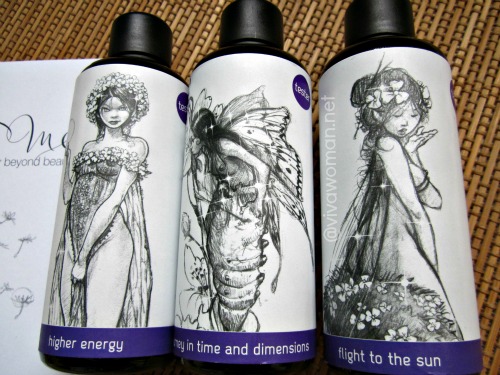 Sensual experience to behold
All seven Max And Me Body Oil Blends are handmade according to the art of homeopathy. Each blend comes with a mantra – like chanting AUM seven times as you apply the oil on you body. In the words of the founders, this increases the effectiveness of the body blends on the deepest energetic level and imparts a gentle, flowing energy into each chakra, each layer of the aura, which has a purifying, refining and balancing effect. Don't quite understand that? Well, let's just say that the products are a sensual experience to behold – to help energize, illuminate your skin as well as nourish your soul. And the enchanting factor is upped by names like Crystal Clear Beauty, Higher Energy, Circle Of Protection, Flight To The Sun, Mesmerizing, A Journey In Time And Dimensions, and Queen Of The Elves. Enticed yet?
Careful selection of ingredients
In terms of ingredients, the Max And Me Body Blends do not contain parabens, petroleum, glycols, propylenes, silicons, synethetic fragrance and colors. All the blends do not contain animal products nor genetically engineered ingredients and are made without animal testing. Whatever that goes into the products are carefully selected to ensure that they are derived using environmentally sustainable and optimal harvesting methods. And if you're particular about certification, you may like to know that Max And Me Body Blends are certified according to BDIH, which is said to have established the world's strictest standards for natural cosmetics.
Sample ingredient list
For the beauty savvy, here's an example of the ingredient list for Crystal Clear Beauty as reference: Organic Moroccan argan oil fromwild-growing trees (Argania Spinosa Kernel Oil)*, cold-pressed highly rejuvenating Chilean rosehip oil (Rosa Moschata Seed Oil)*, wonderfully protective South African marula oil (Sclerocarya Birrea (Marula) Kernel Oil)**, Citrus Aurantium Flower Oil *, Lavendula Angustifolia Herb Oil ***, Juniperus Communis Nana Oil ***, Jasmine Sambac (Jasmine) Extract *, Rosa Damascena Flower Oil ***** Benzyl alcohol, Benzyl benzoate, Citronellol, Farnesol, Geraniol, Eugenol, Limonene, Linalool. * certified organic cultivation, ** in the certification process, *** organically grown wild crop, **** natural constituents of essential oils.
Clumsy packaging
All seven bottles have similar base oils and are of the same texture but they obviously come in different scents because of the different mix of essential oils. It's a bit hard to pick my favorite but I like Mesmerizing, Crystal Clear Beauty, Circle Of Protection, and Queen Of The Elves because they smell sharper and came across more vibrant to me. The thing I would have preferred is that the bottle comes with a pump dispenser or a dropper because pouring out the oil from the open top requires some careful estimation in order to prevent wastage. It's actually cumbersome.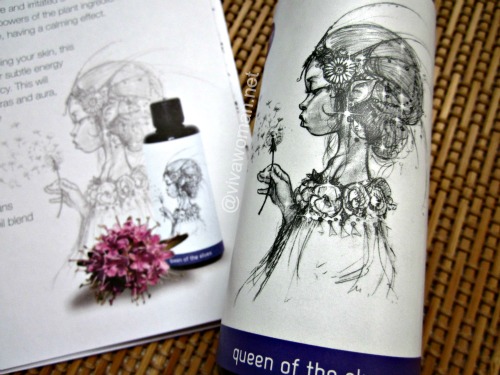 Pros and cons of body oils
So I've raved about how these oil blends have provided me with an interesting experience but I also need to highlight that it's also because I've got the luxury of testing all seven blends. In addition, I'm not too sure everyone likes the idea of using oils on their body. Personally, I love facial oils but when it comes to body oils, I'm two-minded about them for the reason that they can be a tad messy and well, oily to the touch. But given my experience, body oils can do some wonders on the skin and will work well for most skin types. They do blend into the skin and get absorbed but while I like using them a few times a week to enjoy the skin benefits, I won't use them all the time. My best bet is actually to apply a layer of lotion over to seal in the oil.
Price and availability
Anyway, I was pleasantly surprised to learn that Max And Me Body Oil Blends are now available locally via Pure Tincture. I was sent the products for a complimentary review directly from Austria and hadn't realized that the brand has already made inroads here. Each bottle don't come cheap at S$100 but at 100ml per bottle with the different types of oils, I can't exactly say it's expensive either. If you're into some pampering and indulgence, they're definitely something to try. For those outside Singapore, you can visit their website or place an order via email to office@maxandme.at.

Comments