VMV Hypoallergenics 100% Organic Know-It-Oil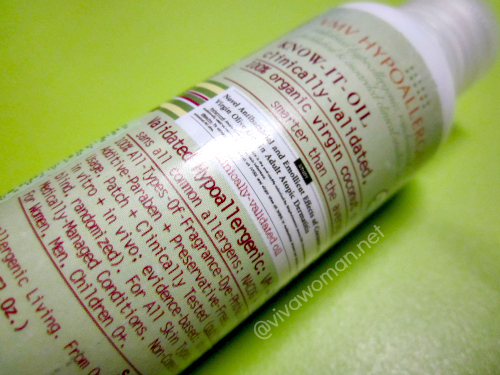 I can now totally understand why a number of you like using virgin coconut oil. It's quite an awesome oil and I wish I had discovered it earlier. For some reason, I kept thinking that the smell would be quite unbearable but turned out, this is one of the best smelling oils I've come across. I mean, unless you really detest coconut, there's no way you'll dislike the smell. Moreover, it's a very versatile oil, being suitable for both our hair and skin. In fact, you can just about use it anywhere on your body.
USDA-certified
Anyway, this VMV Hypoallergenics organic virgin coconut oil is 100% USDA-certified. I don't think it's that much different from the others in the market except that is has a claim of being clinically validated. The product is food grade and cold-1st-pressed, meaning it's as fresh-from-the-tree and unprocessed as possible.
Skin benefits
Virgin coconut oil is abundant in medium-chain triglycerides and comes with fatty acids native to skin. So it improves cell wall saturation and is suitable for most skin types. The oil, which absorbs quickly without leaving a greasy afterfeel, helps reduce inflammation and replace lost lipids. Oh, something else that is wonderful about this oil is that it has sun protection properties!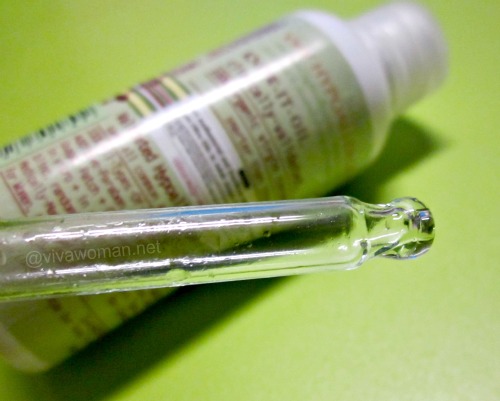 Not application friendly
The only problem with this product is that it is not application friendly. I have to use another dropper to dispense the oil. Alternatively, you can transfer the oil into a suitable bottle.
Cost and availability
I like this oil but I'm not sure if I'll repurchase this particular one because there are a number of other virgin coconut oil in the market. This small 50ml bottle cost S$14 and should last quite awhile if you use it on your face and neck only. You can get it to try before going on to buy the bigger bottle if you're satisfied with the results. The Know-It-Oil is available at VMV Hypoallergencies Skin-Specialist Boutique located at #B3-48 ION Orchard.

Comments