Beauty Kitchen: healthy brekkie with iHerb snacks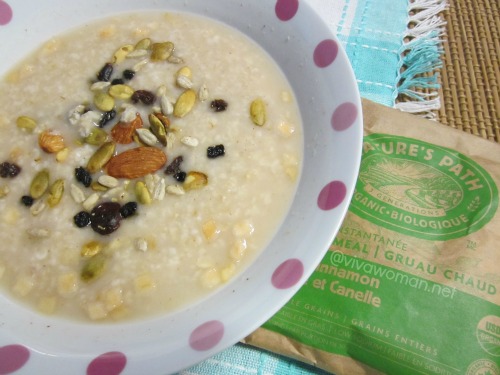 Look what's for my breakfast recently—snacks from iHerb! Yeah, I realized that iHerb stocks some great snacks, many of which are not available here or are a lot cheaper compared to what we get off the shelves. So I've been ordering a few items to try and found these that make for a quick, nutritious and great tasting breakfast—oatmeal and wild berry mix. And all I need is a bowl and hot water and my breakfast is ready in an instant!
Alrighty, don't turn up your nose just as yet. Oatmeal isn't the best in terms of taste but the oatmeal here tastes great because it contains apple and cinnamon. In fact, I could even taste the small chunks of dried apples. Although this is instant oatmeal, but many of the ingredients are organic and it bears the USDA Certified Organic label.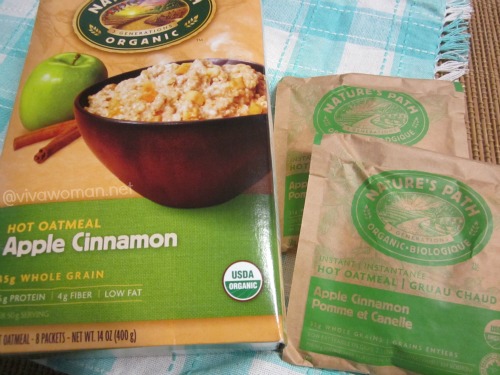 I wasn't so keen on oats until Cassie wrote how oats made a great beauty food because it can increase your fiber intake to help keep your skin blemish-free and clear. However, I was reluctant to eat the traditional oats and neither did I want to cook any. So the Nature's Path Apple Cinnamon Oatmeal is just perfect for me. Each box contains 8 packets of instant oatmeal and cost US$3.82.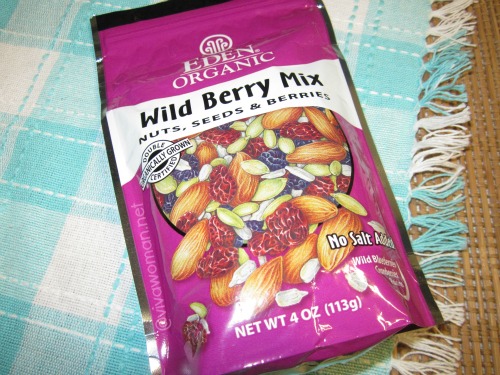 To make my oatmeal more interesting, I throw in a handful of the Eden Organic Wild Berry Mix. You can add fresh fruits if you like but I really prefer dried fruits and nuts. The combination sort of gives the oatmeal more "texture" and flavor.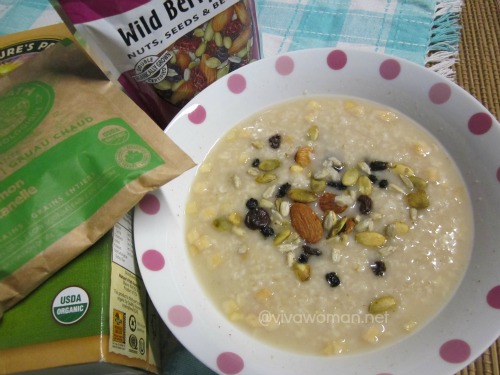 I'm going to order more packs of the apple cinnamon oatmeal. They're really fuss-free and a bowl of oatmeal makes quite a hearty breakfast that keeps my hunger pangs away for a few hours.

Comments