3 easy recipes to make oats more tasty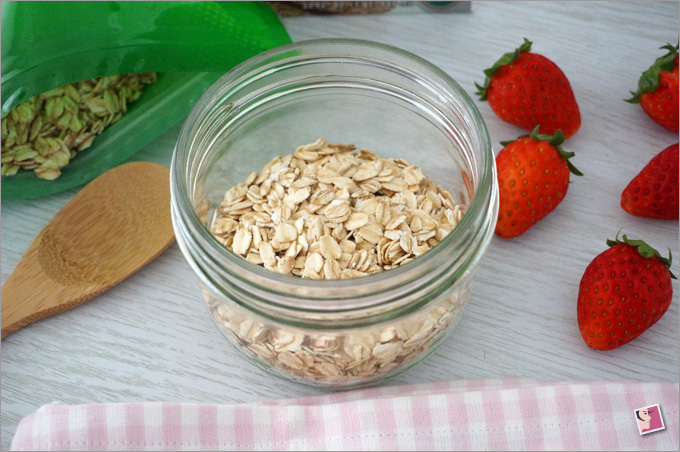 I hated oats as a kid. Having to eat them with my grandma for breakfast caused my colon to suffer spasm. Just the sight of the Quaker Oats tin and the nauseating smell of milk was enough to kill my appetite. In fact, I am gagging now just thinking about it.
But despite those traumatizing memories, I'm growing to like oats and eating them more regularly. Okay, we are not quite buddies but the dynamics are changing for sure and we're working towards a more lasting partnership. Wanna know what caused the change in heart?
Well, one of the reasons I eat them more often is because they're high in soluble fiber, which translate to blemish-free skin. Another reason is because I found easy ways to make them more palatable to my tastebuds.
Yes, oats can be rather tasty if you prepare them with the right ingredients. The key is to add those ingredients you like. Also, they taste better if you don't cook them like porridge. But if you do, you can still make them delicious.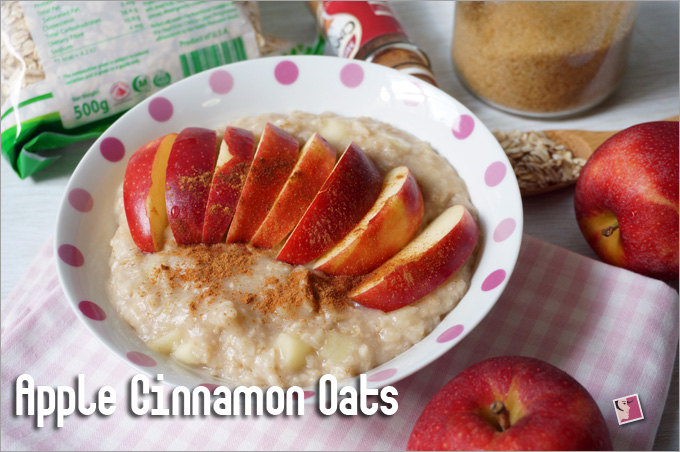 Apple cinnamon oatmeal
Here's a cooked version of oats and eating it didn't make me retch. If you have tried Nature's Path Hot Oatmeal Apple Cinnamon available from the supermarket or iHerb, you will like this recipe.
Ingredients:
– 10 tbsp of rolled oats
– 1 apple, diced into small cubes
– 1 tbsp of brown sugar
– 1/2 tsp of ground cinnamon (more if you like)
– 2 cups of water or any type of milk you fancy
Instructions:
1. Heat the rolled oats in a pot with the water or milk.
2. Add the diced apple cubes.
3. Add the brown sugar.
4. Bring to boil then simmer till oats are soft and mushy (10 to 15 mins).
5. Switch off fire, stir in ground cinnamon.
You can cook this using a slow cooker but I thought it was a waste of electricity. Cooking on the stove is fine as the oats turn soft and mushy real quickly. You can add more liquid if you prefer a more watery consistency. Otherwise, cook a bit longer if you want it more pasty.
It's really the apple chunks that make the oatmeal tasty so you can load them up and reduce the oats if you prefer.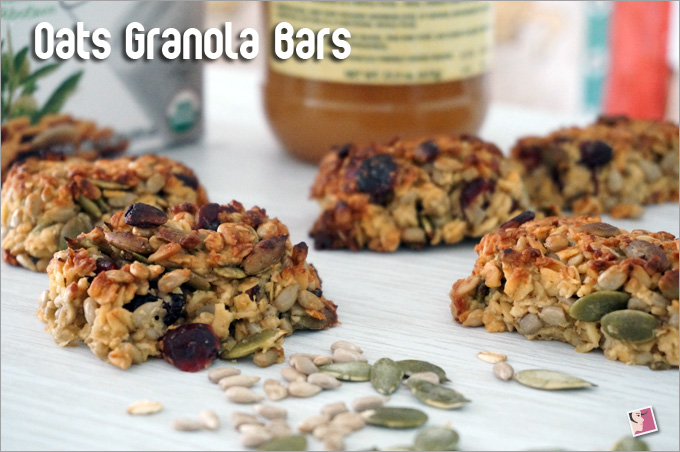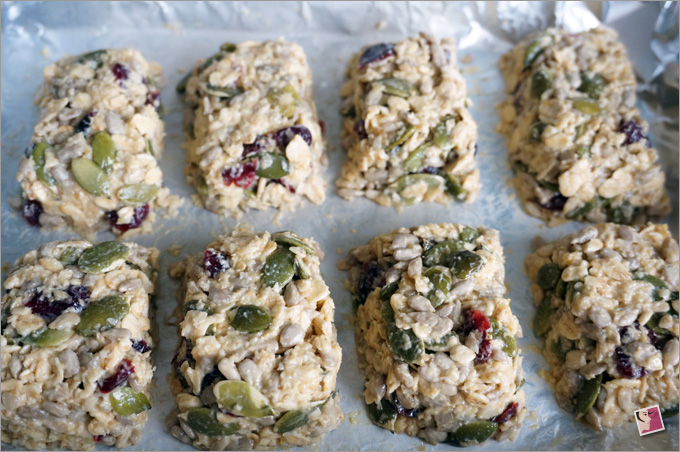 Oats granola bars
You can make a batch of these and they are great as snacks.
Ingredients:
– half bowl of rolled oats mixed with baby oats
– some sunflower seeds
– some pumpkin seeds
– some dried cranberries
– 2 tbsp of honey
– 5 tbsp oatmilk or almond milk
– 5 tbsp of olive butter (or any type of butter of your preference)
Instructions:
1. Mix all ingredients in a bowl till the mixture is pasty.
2. Pour the mixture into a baking tray.
3. Shape each bar.
4. Pre-heat the oven at 200 degrees C for 5 minutes.
5. Bake the bars for 10 minutes, adjusting to a lower heat once bars get toasted.
6. Harden the bars in the fridge.
I basically guesstimated the recipe but the whole idea is that the mixture should be held together with the butter. But even if they fall apart, the crumbles can be eaten too. I mean, they sell granola crumbles right? In fact, the crumbles taste perfect with the next recipe.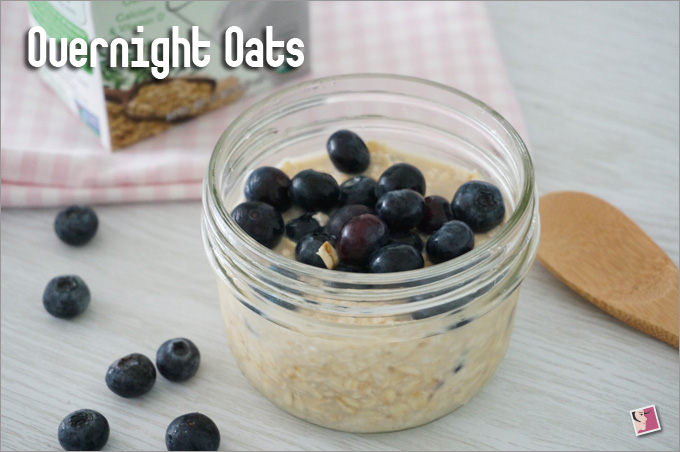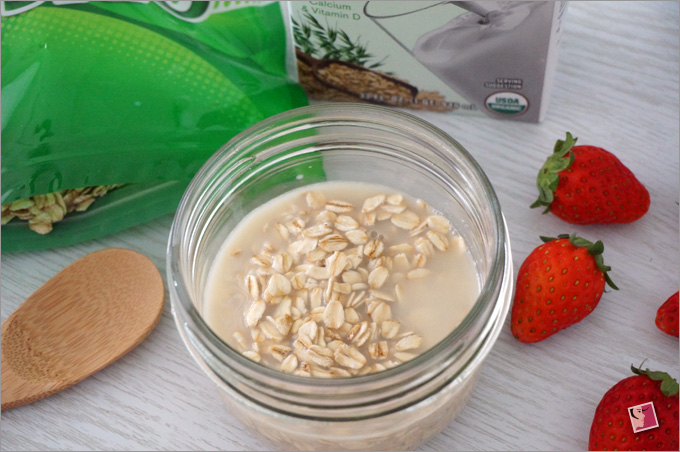 Overnight rolled oats
This is the easiest of the three recipes. No cooking. No toasting. Just chilling oats in the fridge.
Ingredients:
– 10 tbsp of rolled oats (baby oats are great too)
– almond milk or oats milk (or just milk)
– cut fruits
Instructions:
1. Place the rolled oats or baby oats in a container.
2. Pour milk over till the oats are covered.
3. Leave in the fridge overnight.
4. Add cut fruits, dried fruits or crumbles when ready to eat.
You can add the fruits with the rolled oats before step 3 too. It's really your choice since they taste about the same.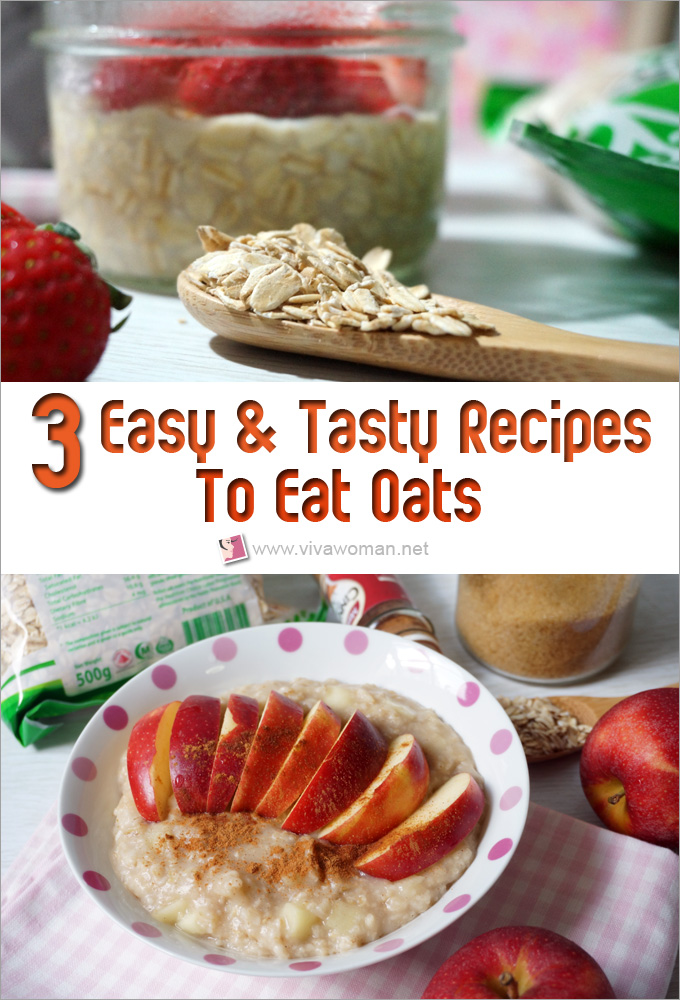 Load up your favorite ingredients
I guarantee you will enjoy these three recipes even if you hate oats. Like I mentioned, the key is to prepare them with ingredients you like. That way, the taste of the oats would not be too overwhelming. You can also reduce the amount of oats and load up on the fruits…just experiment. Also, I find skipping dairy milk altogether makes oats more palatable. It was really the milk that caused my stomach to churn.
Do you eat oats? If not, would you give these recipes a try? If you eat oats, how else do you eat them? I'd love for you to share your thoughts and ideas with me. #k8SjZc9Dxk#k8SjZc9Dxk
Comments