10 things to know for 1st-time organic cosmetic user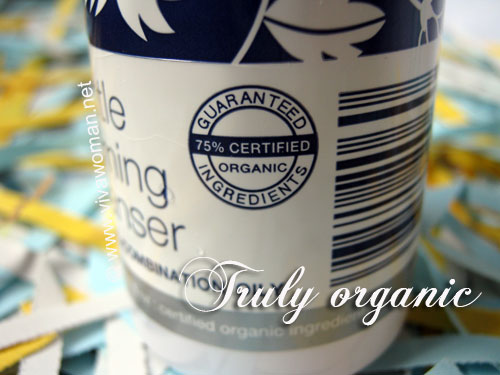 I get emails from readers asking for product recommendations from time to time and I'm encouraged that some of you tell me that you're inspired by my experience to switch to more organic formulations. So I thought I'll write something for the covert-to-be on 10 things to note when you're switching over to organic cosmetics for the first time.
1.Organic formulations smell different
Your nose will have some adjustment to make when switching over to organic formulated skincare for the first time. Truly organic formulations—by this I mean those containing less toxic ingredients typically known as the dirty dozens—can smell weird for first-time users because they don't contain synthetic fragrance. Based on my experience, you have this category that smells really great because of the combination of essential oils. Then there is this category that smells a bit like Chinese medicine because of the herbal extracts and finally, a category that smells really foul like fermented food or rotten fish. I don't really know why some products need to be formulated to smell so horrible but perhaps the formulator thinks the "raw" scent adds more appeal. LOL. The good thing is, you usually get to smell before you purchase so if you don't like the scent, then don't buy k?
2.Organic formulations emulsify less
This is probably something that many people need some getting used to when they first switch over. Organic cleansers, body wash and shampoos do not contain harsh sulfates like SLS/SLES/ALS and because of that, they do not emulsify and foam as well compared to the conventional products. They do wash well but don't expect big foamy bubbles because the formulations usually include milder sulfates, which are really kinder to your skin too.
3.Organic formulations have shorter life span
Organic formulations have very short life span and we're talking about six months thereabout. This is because they tend to use self-preserving ingredients and do not contain stable preservatives like parabens. Hence, they cannot be kept out for too long. However, increasingly, more natural/organic formulations include alternative preservative systems and because of that, can last something like a year. Anything longer, well, I'll question if they're truly organic. Anyway, I find the good thing to this shorter life span is that the ingredients are probably "fresher" and more "active" in that sense.
4.Organic cosmetics are limited in choices
Although there are increasingly more organic formulated cosmetics, they're not what you would call mainstream. Hence, in that sense, you don't have many choices with certain cosmetics for example nail polishes, makeup, or hair products.
5.Organic cosmetics have dull colors
In addition, color-based products are also limited because of the lack of colorants in the formulations. And related to this, you might want to know some skincare formulations look rather "raw" or maybe I should say "neutral" in terms of the color. Instead of the usual white you see, some of them are brown.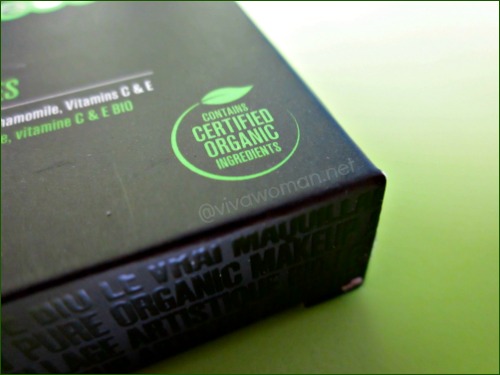 6.Organic formulations take longer time to perform
Okay, this one is a bit contentious. Personally, I don't really think they take a longer time to perform. In fact, I find them to work pretty quickly for me. However, this is something many people raise and so I think it's fair to let first-timers know in case they have a case of "stubborn" skin. Ha.
7.Organic formulations can irritate
It's not true that organic formulated cosmetics are irritants free. Many of the formulations contain essential oils and such ingredients can irritate big time for sensitive skin. Some skin types may also not take well to certain active or botanical ingredients used in such formulations. So even though organic formulations are seemingly "milder", I won't say they're completely free from irritants.
8. Organic formulations are not cheap
Unfortunately many organic formulations do cost more especially if they've been properly certified by the recognized organic bodies. But I'll say they do not really compare more if we pit them against the premium conventional brands.
9. Organic formulations are usually bottled in glass
Good organic formulations are usually bottled in dark colored glass to preserve the integrity of the formulation. You will need to exercise some care when it comes to handling of such packaging. Well, this is a definitely a valid advice from someone who had experienced some amount of broken bottles!
10. Organic formulations may not be truly organic
If you're just starting out and gaining interest in organic cosmetics, you'll need to read to find out what exactly is organic. True organic products should be free of synthetic emollients, synthetic humectants, synthetic emulsifiers, synthetic surfactants, synthetic preservatives, artificial dyes, colorings, and additives.I suggest that if you're truly into organic products, look out for those that bear recognizable logos or seals from the established certifying authorities worldwide. There are quite a few and you can find out more about them in my previous entry regarding certified organic ingredients is not the same as certified organic.
I hope this list helps you if you're thinking of converting to organic cosmetics. I may have missed out some points and so those seasoned users of organic products may want to chip in their comments.
Comments